PDEA wary over use of mephentermine as shabu substitute
By Philippine Information Agency (PIA 8)
September 19, 2012
GOVERNMENT CENTER, PALO, Leyte – The Philippine Drug Enforcement Agency recently raised concern over the use by substance abusers and pushers, of "mephentermine" as a potential substitute for methamphetamine hydrochloride.
PDEA Region 8 Director Julius Navales quoted PDEA Director General Undersecretary Jose S. Guttierrez, Jr., who said that mephentermine is a stimulant and has similar effects and characteristics with that of shabu but that it is by far cheaper.
However, it is not included in the list of dangerous drugs under Republic Act 9165, or the Comprehensive Dangerous Drugs Act of 2002.
Large doses of mephentermine may affect the brain's central nervous system and can increase blood pressure and cardiac output, Director Navales said.
A brief research showed that "mephentermine is a cardiac stimulant. It was formerly used in nasal decongestant inhalers and before that as a stimulant in psychiatry. It has been used as a treatment for hypo-tension. Among the mephentermine adverse reactions are drowsiness, incoherence, hallucinations, convulsions, tachycardia, fear, anxiety, restlessness, tremor, insomnia, confusion, irritability and psychosis, nausea, vomiting, reduced appetite, urinary retention, dyspnoea, weakness."
Although the central stimulant effects of the drug are much less than those of amphetamine, its use may lead to amphetamine-type dependence, the PDEA Director added.
Furthermore, the PDEA disclosed that pushers also use mephentermine in their illicit trade in order to mislead authorities into thinking that illegal drugs purchased from them during buy-bust operations were indeed shabu, considering that mephentermine is similar in physical attributes with shabu.
Moreover, Director Navales informed that PDEA has already lobbied and sought proper representations with the Dangerous Drugs Board (DDB) to include mephentermine in the list of dangerous substances.
"Undersecretary Gutierrez has already made proper representations with the DDB stressing that this has to be done immediately because arrested offenders using the drug have gone scot-free since mephentermine is not an illegal drug," Director Navales concluded.
East Visayas nominates Leyte and Tacloban City to Gawad Pamana ng Lahi 2012
By Philippine Information Agency (PIA 8)
September 18, 2012
TACLOBAN CITY – The Provincial Government of Leyte and the City of Tacloban are the Eastern Visayas Regional awardees of the 2012 Gawad Pamana ng Lahi.
As such, the two are the nominees of the Region to the national Gawad Pamana ng Lahi 2012, the Department of Interior and Local Government Region 8 Director Pedro Noval, Jr., informed through Ms. Carmelita Zabala, Chief of the Local Government Capacity Development Division of DILG-8.
Ms. Zabala disclosed that this year, there is no Regional awardee for the municipal category because not one was able to meet all the criteria for the award.
The Gawad Pamana ng Lahi, Ms. Zabala said, is a total award concept and is conferred to a Province, City and Municipality for reason of exemplary performance in Administrative Governance, Economic Governance and Environmental Governance.
Exemplary performance information is drawn from the database of the on-line Local Governance Performance Management System (LGPMS), from International Organization or National Agency-bestowed Awards, and acknowledged innovations.
There are non-negotiable eligibility requirements to qualify a province, city or municipality for the Regional Gawad Pamana ng Lahi, Ms. Zabala informed. These are the LGPMS Overall Performance Index of at least 4.00 and the Seal of Good Housekeeping Silver Recipient within the current year 2012.
Moreover, only a province, city or municipality with at least 80 overall regional performance point score may be eligible to receive the Regional Gawad Pamana ng Lahi.
The Award criteria and regional performance score are validated LGPMS OPI, 70 points; Innovation which is pioneering and strategic, effective, has high impact and sustainable, 15 points; Awards on Governance on state of governing, engaging the Civil society in social cohesion and ecological integration, and engaging the Business Community as a partner in pursuing inclusive development, 15 points.
The Province of Leyte will receive a glass trophy of exemplary performance and a cash award of P3 million.
Meanwhile, the City of Tacloban will receive glass trophy of exemplary performance and a cash prize of P2 million.
PRO8 arrests notorious gang member
By RPCRD, Police Regional Office 8
September 17, 2012
CAMP SEC. RUPERTO K. KANGLEON, Palo, Leyte – Police Regional Office 8 intensified its campaign against wanted persons with the arrest of a notorious criminal gang member involved in robbery incidents in Leyte province.
PRO8 Director PCSupt Elmer Ragadio Soria identified the neutralized criminal as one Tommy Bulante y Fuertes, 26, single and a resident of Brgy. San Diego, Alang-alang, Leyte.
Bulante was arrested in the afternoon of September 14 in his hide-out in Brgy. Blumentritt, Alang-alang, Leyte by elements of Alang-alang Police led by PSInsp Jesus Rico Esoy based on a Warrant of Arrest issued by Hon. Judge Rogelio Sescon, Presiding Judge of RTC Branch 9, 8th Judicial Region, Tacloban City for the Crime of Robbery docketed under Criminal Case No. 2012-09-522 with recommended bailbond fixed at P100,000 for his temporary liberty.
"The suspect is a member of Inocando/Estilo Criminal Gang involved in the series of robbery incidents in the province of Leyte", Soria said. With the neutralization of the suspect, the police official called on the victims of said gang to came out and support in the prosecution process for his eventual incarceration.
A criminal gang is composed of two or more members engaged in illegal activities operating in an area for profit purposes.
Meanwhile, with the intensified and extensive implementation of LOI Manhunt: Charlie, the PNP's campaign for the neutralization of wanted persons, PRO8 had already arrested 1081 persons with Warrants of Arrests issued by various courts in Region 8 for assorted criminal offenses.
"Out of this, 105 are considered Most Wanted Persons or those considered armed, dangerous and poses a great danger to the community", Soria said.
The Regional Director further averred that the above date translates to 33.8% arrest rate out of 5,328 wanted persons regionwide.
"Most of the arrests were successfully implemented with the active support of the community through sharing of vital information on the whereabouts of criminals," Soria further informed, adding that this dynamic involvement by various stakeholders is effective in any anti-crime effort by the PNP.
PIA staff bags first place in 2012 Waray Poetry contest
By Philippine Information Agency (PIA 8)
September 17, 2012
TACLOBAN CITY – Mr. Leonilo D. Lopido, a young staff of the Philippine Information Agency Regional Office in Eastern Visayas, won the top prize in the Pasidungog Eduardo Makabenta Sr. Para Han Siday or Eduardo Makabenta Sr. Literary Award for Poetry, in English.
This was announced recently by the National Commission for Culture and Arts in cooperation with the Leyte Normal University.
Among other responsibilities, Lopido is the Waray editor of the PIA. His compilation of poetry to the contest includes the poems Ha Langyaw (In foreign land), Paglanat (Pursue), Mga Pakiana (Questions), Huna-Huna (Reflection) and Pagsapi-i (Possession).
The other winners are Ma. Evangelina Lumen-Pundavela from La Paz, Leyte (second prize), and Jhonil C. Bajado from Maydolong, Eastern Samar (third prize).
As the first place winner, Lopido will receive a plaque of recognition and a cash prize of P15,000. The second and third place winners will receive plaques of recognition and cash prize of P10,000 and P5,000, respectively.
This year's judges were Prof. Merlie Alunan, Dr. David Genotiva and Mr. Dante Rosales.
The "Pasidungog" which is now on its third year, honors the memory of the late Eduardo Makabenta Sr., a renowned Waray poet who also translated Rizal's two novels, Noli Me Tangere and El Filibusterismo, into the Waray dialect. Makabenta also published the first Waray-English Dictionary. He was born on October 13, 1885 in Carigara, Leyte. He died in 1973.

The awarding ceremony, according to Mr. Voltaire Oyzon, Pasidungog Eduardo Makabenta Sr. Para Han Siday Coordinator, will be on October 13, 2012 at about 6:00 o'clock in the evening at the HRDC, Alba Hall of the Leyte Normal University.
The awarding is in line with the 127th anniversary of Eduardo Makabenta, Sr, the renowned poet of Leyte.
NSO focuses on upgrading standards of statistics as it ushers National Statistics Month
By PIA Samar / AVHA H. EBALDE
September 16, 2012
CATBALOGAN CITY – The National Statistic Office –Samar (NSO) said it is now focused on upgrading standards of statistics as it ushers National Statistics Month this October.
This was the information gathered in a meeting with the statistical community in Catbalogan City, Samar on September 14, Friday.
NSO-Samar with the strong support of the statistical community set the calendar of activities for the 23rd National Statistics Month (NSM).
The 23rd National Statistics Month celebration aims to elicit the cooperation and support of the general public in upgrading the quality and standards of statistics in the country.
This activity is pursuant to Presidential Proclamation No. 647, declaring the month of October of every year as the NSM, issued on September 20, 1990 by then President Corazon Aquino.
The observance of this event has two fold objectives, to promote, enhance and instill nationwide awareness and appreciation of the importance and value of statistics to the different sectors of society and to elicit the cooperation and support of the general public in upgrading the quality and standards of statistics in the country.
The 23rd NSM dubbed as "Monitoring Progress on Decent Work through Statistics: Pathway to Inclusive Growth" kick-off activity will be on October 2 that will start with a mass and a motorcade around the Catbalogan City proper and a short program at Redaja Hall, DepEd, Catbalogan City.
In line with the celebration, each agency member of the statistical community is scheduled as guest in PIA 8-Samar Huruhimangraw radio program every Thursday of October as part of its advocacy.
On October 19, NSO and DepEd schools will conduct a statistics quiz bee for senior high students.
Around October 25-26, NSO and DepEd will also conduct a data appreciation seminar to Senior High students to two selected schools in Catbalogan.
To culminate the NSM month-long celebration, NSO together with the Statistical Community will run a data dissemination seminar at Waling-waling Inn, Catbalogan City.
Leyte farmers, fisherfoks get AkBay loans
By Provincial Media Relations Center
September 16, 2012
TACLOBAN CITY – A number of farmers and fishermen from three towns in Leyte are the recent recipient of the Akbay Project Fund (Agrikutura: Kaagapay ng Bayang Pinoy Program) who availed of the no-collateral, no-interest loan assistance to finance their agri-business projects.
Leyte Gov. Carlos Jericho Petilla together with the Provincial Agriculturist Office of the Leyte province personally handed the checks to farmers and fishermen from Inopacan, Hindang and Bato towns, all of Leyte province.
The AKBAY program is a mechanism for poverty alleviation given to identified provinces through the provision of livelihood and employment opportunities and augmenting the source of income of the farm households.
It also aims to strengthen the capabilities of marginalized sectors to involve and empower them in decision making processes.
AKBay was funded by the Japanese government under the Japan Grant Assistance for the Food Security Project for underprivileged farmers, and was meant to be lent to the farmers as initial investment for their agri-business.
As stipulated in the AKBay program guidelines, the money received must be spent for the recipient's approved project proposal in five days after receipt, to finance projects such as piggery, poultry, high-value crops, or tilapia production, and backyard piggery, it was learned.
All six provinces of Eastern Visayas have been identified as among the 31 provinces chosen as priority recipients of the AKBay program. The province-recipients were identified in the government's Accelerated Hunger Mitigation Program and in the 2006 Family Income and Expenditure Survey as having the most number of subsistence poor or food-poor families.
Only the 4th, 5th and 6th class municipalities in the priority provinces are covered by the program, says Leyte Provincial Agriculturist Roger Fortula.
Meanwhile, Gov. Petilla advised the new recipients to "use the fund wisely" in order to pay it off in the accorded time.
"The fund is going to be rolled over so that other farmers can also benefit from it, thus, this loan should be invested wisely," the governor said.
Leyte towns to get increased IRA share in 2013
By Provincial Media Relations Center
September 15, 2012
TACLOBAN CITY – In the recent regular meeting of the League of Municipalities (LMP) Leyte Chapter, the Department of Budget and Management Region-8 announced to the local chief executives that all local government units will get an increase in their share of the Internal Revenue Allotment (IRA) for 2013.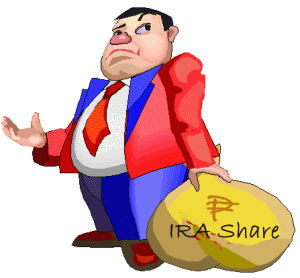 Despite the increase the attending mayors were reminded by the DBM through Regional Director Imelda Laceras to efficiently and effectively allocate the IRA as well as its other resources giving priority to the basic needs and developmental projects.
Five areas should be given priority according to a memorandum issued by the DBM. These include programs and projects for: anti-corruption, accountable and paticipatory governance, poverty reduction and empowerment of the poor and vulnerable; rapid, inclusive and sustained economic growth; just and lasting peace and the rule of law; integrity of the environment and climate change adaptation and mitigation.
In the IRA share revealed for the municipalities in Leyte in 2013, the following will get their respective shares: Abuyog P128 million, Alangalang P73.5 million; Albuera P8.4 million; Babatngon P51.3 million; Barugo P52.8 million; Bato P56.6 million; Burauen P85.38 million; Calubian P53.4 million; Capoocan P60.7 million; Carigara P71.6 million; Dagami P60.6 million; Dulag P65.76 million; Hilongos P86.7 million; Hindang P40.64 million; Inopacan P44 million; Isabel P63.2 million; Jaro P71.8 million; Javier P52.5 million; Julita P34.5 million; Kananga P73.6 million; Lapaz P41.49 million; Leyte, Leyte P67.5 million; McArthur P39.9 million; Mahaplag P51.2 million; Matag-ob P42.4 million; Matalom P57.7 million; Mayorga P34.8 million; Merida P50.7 million; Palo P94.13 million; Palompon P77.9 million and Baybay P429.29 million.
Of the 40 municipalities in Leyte, the LGU of Palo gets the highest increase of 17.58% or more than P14 million increase in IRA share.
"This is largely due to the increase in population in Palo," Dir. Laceras said during the LMP meeting.
Meanwhile, Laceras also presented the prescribed guidelines in the preparation of the FY 2013 local budgets and introduced the concept of bottom-up planning and budgeting in relation to local budget preparations.
Also, LGUs were also urged to coordinate with the DBM regional office for technical assistance in preparing their FY 2013 annual budgets.
New Military Commander in Leyte Island installed
By DPAO, 8ID PA
September 15, 2012
CAMP LUKBAN, Catbalogan City – The new military commander of the 802nd Infantry Brigade of the 8th Infantry (Stormtroopers) Division, Philippine Army based in Ormoc City was installed on September 14, 2012 at 11 o'clock in the morning during the change of Command Ceremony.
Major General Gerardo T Layug, Commander of 8th Infantry Division, as the Presiding Officer and Guest of Honor and Speaker, presided over the Change of Command Ceremony held at Headquarters 802nd Infantry (Peerless) Brigade, 8ID, PA stationed at Camp Downes, Ormoc City.
Colonel Emmanuel G Cacdac replaced Colonel John S Bonafos as the Acting Commander of 802nd Infantry (Peerless) Brigade, 8ID, PA. The former commander will assume Command of the General Headquarters and Headquarter Service Command, Armed Forces of the Philippines based in Camp Aguinaldo, Quezon City.
The ceremony was attended by Hon Carmel L Cari, Mayor of Baybay City; Hon Jose Emery F Roble, Mayor of Hilongos, Leyte; Hon Manuel Torre; Mr Larry Pamugas, Representative from LGU-Bohol Province; P/CSupt Elmer R Soria, Regional Director, Police Regional Office 8, PNP; Mr Arthur S Veloso Jr, Security Officer-EDC and other stakeholders.
MGen. Layug said that the "Bayanihan" efforts which had been vigorously pursued during the incumbency of Col Bonafos will be continued and strengthened by the new commander in order to sustain the gains and further attain peaceful and developed communities."
"The change of command ceremony is part of the military tradition that gives utmost recognition to the significant accomplishments made by the previous commander and gives new challenges to the new commander as he fulfils his duties and responsibilities in his new assigned task" Layug added.
The Local Chief Executives of the Provincial Government, the Municipal and City Governments of Leyte extend their utmost gratitude to the outgoing commander of 802nd Brigade and pledge to continue their commitment of support and cooperation to the new commander in the service of their people and in the attainment of lasting peace and sustainable development.
Helping families and children in difficult circumstances thru Modified CCT
By Philippine Information Agency (PIA 8)
September 15, 2012
TACLOBAN CITY – The government is expanding further the poverty reduction program- Pantawid Pamilyang Pilipino Program or the Conditional Cash Transfer (CCT) in order to reach out to families and children in difficult circumstances and in need of special protection.
DSWD Region 8 Director Leticia Diokno informed that with the emerging and increasing concern of families who need special protection, the Department of Social Welfare and Development is implementing the Modified Conditional Cash Transfer.
Director Diokno said the modified CCT is designed to really increase the reach of the CCT to help families and children in difficult circumstances overcome their situation and mainstream them into the regular CCT program or commonly known as Pantawid Pamilyang Pilipino Program while generating appropriate sources and income in the community.
She said the target beneficiaries or families in this program are those families who are displaced from their homes due to different situations such as victims of man-made and natural-made calamities, IP migrant families, informal settlers pursuing for better economic opportunities, and families with children in need of social protections such as children with disabilities, street children, out-of-school, child labor, abandoned and abused including those who were victims of other forms of exploitation.
Director Diokno said these families are not currently covered by the regular CCT and were not assessed by the DSWD's National Household Targeting System for Poverty Reduction which is the agencies' database management unit.
The objectives of the Modified CCT are: to bring back children from the streets to more suitable, decent and permanent homes and reunite with their families; bring back children to schools and facilitate their regular attendance including access to Alternative Delivery Mode and other special learning modes; facilitate availment of health and nutrition services through regular visit to the health center; enhance parenting roles through attendance to Family Development Sessions (FDS); to mainstream families with children in need of special protection for normal psycho-social functioning through Pantawid Pamilya Program.
Just like the regular Pantawid Pamilya, Director Diokno said, the beneficiaries of the Modified CCT must follow certain conditionalities such as weekly attendance to FDS for the first two months; once a month attendance to FDS for the succeeding months and family counseling sessions; attendance to Alternative mode of learning or formal schools; visit to health centers; and residing in a permanent home after six months of social preparation.
With the implementation of the Modified CCT, DSWD is also strengthening its partnership with the different Civil Society Organizations. The DSWD looks forward to its partners, the different CSOs for the MCCT implementation.
The CSOs will select any of the three types of partnership in implementing the modified CCT. CSO-run modified CCT is one of the types of partnership where in the operational implementing cost will be transferred to CSO and shall undertake the whole process of identification of beneficiaries to enrollment and delivery of support intervention.
The modified CCT as CSO support intervention shall be adopted by the CSO as a support intervention and as part of their rehabilitation plan to the existing family beneficiaries of CSOs.
The last type of partnership is the DSWD-run modified CCT (Mobilizing Individual CSO members) in this type of partnership, DSWD will fully implement the modified CCT, and CSOs participation will be limited in the form of direct hiring of CSO members in their individual capacity as temporary contract workers on activity basis.
In Eastern Visayas, about 24 proposals from CSOs have been received but the same were returned for completion of documentary requirements.