Alangalang acquires P13-M fire truck from Korea
By Philippine Information Agency (PIA 8)
August 29, 2012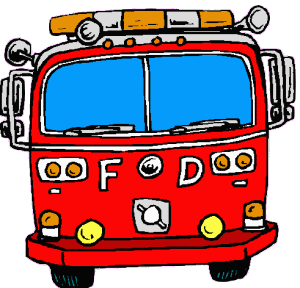 ALANGALANG, Leyte – Alangalang, Leyte Mayor Loretto Yu is set to personally receive on August 30 at the Central Office of the Bureau of Fire Protection, a newly refurbished fire truck which is a donation from the Korea Federation of Fire Association (KFFA).
Mayor Yu informed the Philippine Information Agency that a fully refurbished fire truck costs about P13 million will be turned over to him by Mr. Kim Jong Kee who is the chairman of KFFA.
The Korean-donated fire truck will become the second fire truck of the LGU, Mayor Yu said. He added that the first one is already old, thus, the LGU's incapacity of providing its constituency with fire suppression services necessary to save lives and properties.
Mayor Yu disclosed that this activity is part of the Sustainable Use and Protection of Philippine Peatlands Project which is being implemented in the country by the Department of Environment.
The National Action Plan on Peatlands was drafted within the framework of the ASEAN Peatland Management Strategy. It spells out specific operational objectives and serves as a guide for the implementing agencies and collaborating partners on specific actions that must be undertaken to ensure protection and sustainable se of peatlands in the Philippines.
There are two areas in the Philippines where substantial areas of peat have been found: the Agusan Marsh and the Leyte Sab-a Basin.
The Sab-a Basin with in the areas of Alangalang and Santa Fe towns, is a west-east elongated basin close to the north coast of Leyte separated from it by a metamorphic ridge. The total area is c. 3,088 ha of which 44% has been reclaimed for agriculture. The remaining unutilized peat land (1,740 ha) in the eastern half of the basin consists of small remnant areas of swamp forest and sedge/grass peat swamp (ADB 2000). The two smaller peat basins in the area Daguitan (210 ha) and Kapiwaran (430 ha) have mostly been converted to agricultural land.
Occurrence of wildfires, often caused by agricultural activity by local people in protected peat swamp forests, both on and below the surface, is among the threats in the sustainability of peatlands. The fire truck donation from Korea will help the local government contain such occurrences.
One of the focus of the Philippine Peatlands project is that of awareness raising on how valuable peatlands are. The peatland in the Leyte Sab-a Basin has the capacity to absorb and hold a lot of water during the rainy season, releasing it slowly to maintain base flows in the outflow rivers. It is also important in preventing penetration of saline water up rivers due to this contribution to minimum flows in the rivers during dry periods.
Although the Philippines has relatively little peatlands compared to other countries, the peatlands of the Philippines still have an important role to play in the storing and sequestration of carbon from the atmosphere.
The limited information available suggests that biodiversity values of Philippine peatlands are high.
High scenic values are found in identified Philippine peatlands, including the striking forests of Lanipao (Terminalia copelandii) in both the Agusan Marsh and the Leyte Sab-a Basin. Both peatlands are surrounded by uplands, from which impressive views of the peatlands can be gained.
Peatlands are also important to local communities as a source of wood like timber and firewood for domestic needs and non-wood products like the Frimbistylis globulosa, locally known as "tikog" for mat making and other livelihood purposes.
NGCP's Agro-Forest Tree Plantation Project continues in Samar
By PIA Samar
August 29, 2012
CATBALOGAN CITY – The Agro-Forest Tree Plantation Project of the National Grid Corporation of the Philippines (NGCP) in Samar is being implemented as planned.
The three-year project according to Elmer Cruz of NGCP continues. This was also the assurance of a joint inspection committee, which recently checked on the progress of the said project done in harmony with the Tree Replacement Program for the benefit of the Municipality of Paranas and the neighboring communities of Calbayog City in Samar.
As a socially and environmentally responsible corporation, NGCP made sure plants and trees affected by the construction of the Wright-Calbayog Transmission Project will be replenished.
Together with the Department of Environment and Natural Resources (DENR)-CENRO and PENRO and the members of the Pabanog Small Farmers Association Inc. (PASFA), NGCP has agreed to a reforestation program that will aid the nearby communities and barangays. The commitment was sealed by the signing of a Memorandum of Agreement (MoA) on June 6, 2011.
On June 21 this year, the parties conducted a joint inspection on the accomplished activities under the Agro-Forest Tree Plantation Project.
The coordinating bodies assessed the fulfillment of the Maintenance and Protection clauses that were stipulated in the MoA. Maintenance and Protection include clearing / ringweeding, cultivation and fertilization as well as fireline maintenance.
As the DENR-endorsed developers of the project, the PASFA has prepared a Work and Financial Plan to effectively implement the said Tree Replacement Program over a three-year period.
NGCP committed to plant 1,667 forest tree seedlings per hectare and 625 grafted fruit tree seedlings per hectare. The plantation consisting of a total of 10,002 forest tree seedlings and 5,696 grafted fruit tree seedlings will be maintained and protected at the Pabanog Watershed in Paranas, Samar. (with Elmer Cruz NGCP)
PRO8 SOG nabs two "swertres" collectors in Samar
By RPCRD, Police Regional Office 8
August 28, 2012
CAMP RUPERTO K. KANGLEON, Palo, Leyte – The Police Regional Office 8 Special Operations Group (RSOG8) apprehended recently two suspected collectors of illegal numbers game locally known as "swertres" in the province of Samar.
Police Regional Director PCSUPT Elmer Ragadio Soria said that this recent accomplishment forms part of his commitment to minimize, if not totally eradicate, the illegal gambling menace in the region.
"The RSOG was specially activated to effectively implement special laws and the campaign against illegal numbers game is one of them", Soria said. He added that aside from illegal gambling, RSOG has recent success in the arrest of most wanted persons who were remanded to different courts of origin.

Suspect Armando Penida y Canada with the illegal gambling paraphernalia who was arrested by elements of RSOG8 on August 26 in Brgy. Buray, Paranas, Samar.
The Regional Director identified the suspects as one Armando Penida y Canada, 53, married, van inspector, and a resident of Brgy. Buray, Paranas, Samar and one Nelson Jaboli y Cabubas, 42, married, Brgy. Karunungan, Jiabong, Samar, both suspected collectors of "swertres".
Penida was arrested inflagrante by joint elements of RSOG8 and Paranas Municipal Police Station led by PCINSP Doughlas Antonio Bartolome Eloja at around 3:45 o'clock in the afternoon of August 26 while soliciting bets for the evening draw of same date at vicinity of Brgy Buray Paranas, Samar. Confiscated gambling paraphernalia from his possession and control were: bundle of stubs with entries of different number combination with corresponding bets dated August 26, 2012; cash bet amounting to One Hundred Twenty Pesos; and one (1) pc ballpen. Appropriate case is being prepared for filing in court against Penida.
On the otherhand, Jaboli was nabbed by joint elements of RSOG8 and Jiabong Municipal Police Station led PSINSP Lucino Cahimat Lopido, Chief of Police while soliciting bets for evening draw of August 20, 2012 at vicinity of Brgy Karunungan, Jiabong Samar at around 5:55 o'clock in the afternoon of same date. Confiscated from his possession and control were: two (2) bundles of stubs with entries of different number combination with corresponding bets dated August 20, 2012; cash bet amounting to Thirty Seven Pesos (P37.00) of different dinominations; and one (1) pc ballpen. Case for violation of Sec 2, Para (g) of RA 9287 was filed on an Inquest Proceedings docketed under NPS No VIII-08-INQ-12H-00092, before the office of Atty Wayne M. Villarin, Provicial Prosecutor, dated 21 August 2012. Bail of Twenty Four Thousand Pesos (P24,000.00) was fixed for his temporary liberty. Subject arrested person is presently detained at Jiabong Municipal Police Station awaiting trial of his case.
Soria expresses confidence that with the intensified campaign, financiers will think twice before they ply their illegal gambling trade.
PRO 8 invigorates anti-illegal logging campaign
By RPCRD, Police Regional Office 8
August 28, 2012
CAMP RUPERTO KANGLEON, Palo, Leyte – The Police Regional Office 8 intensified its campaign against illegal logging as part of its commitment to save the environment.
"We stepped-up this campaign to the spirit and intent of Executive order No. 23 issued by President Benigno S. Aquino III as part of his flagship program on environment protection," PCSUPT Elmer Ragadio Soria, PRO 8 Regional Director said.
Just recently, on August 24, 2012, elements of Northern Samar Provincial Public Safety Company under PCINSP Reynaldo Cantiga Cabahug, while conducting checkpoint at Barangay Molave, Catarman, Northern Samar intercepted an Isuzu six (6) wheeler truck bearing plate number XLS 554 with six (6) persons on board for violation of Republic Act 7161 otherwise known as the "Forestry Code of the Philippines".
The Regional Director identified the suspects as Neptali Trongcoso Tan, a businessman from Barangay Polangi; Eladio and Erwin Dadia Demakiling, businessman and a driver, respectively from Barangay Baybay; Leonardo Salvacion Mercader, 24 years old and Francisco Tonog Vilanueva, 45 years old, both helpers and residents of Barangay Polangi; Eduardo Cabacang Lopez, 47 years old, married and a resident of Sitio Hilan-agan, Barangay Somoge, all of Catarman, Northern Samar.
The police team confiscated the following illegally sawn lumbers, to wit: two hundred (200) pieces 2x3x10; eighty (80) pieces 2x2x12 and ten (10) pieces 1x10x10, all of Lawaan species with an estimated market value of P23,250.
Subject persons and the confiscated items were brought to Northern Samar Police Provincial Office for safekeeping and proper disposition.
On the same day, at about 6:30 PM, Marabut Police Station received a call from an informant reporting about illegally cut lumbers ready for transport at Km. 22, Barangay Tinabanan, Marabut, Samar.
Immediately, operatives of Marabut Police Station led by PCISNP Mariano L Callera together with the Marabut "Anti-Illegal Logging Task Force" / LGU Personnel proceeded to said area to confirm the veracity of the report.
Upon arrival, the team recovered an abandoned Forty-four (44) pieces illegally cut lumbers of Red Lawaan species in various dimensions at approximately 1,500 Board Feet with an estimated market value of Forty Thousand Pesos (P40,000).
Recovered lumbers are now in the custody of the Marabut Anti-Illegal Logging Task Force under the supervision of Atty. Percival A. Ortillo, Municipal Mayor and Vice Chairman of said task force subject for scaling by the CENRO Personnel based at Sta. Rita, Samar.
Relatedly, on August 26, in Brgy. Mabini, Macrohon, Southern Leyte, police team led by PINSP Demetrio Geniza, Chief of Police, responded to alleged illegal activity in the area. However, suspects already fled and left behind newly sawn lumber of Molave (tugas) species in different dimension, to wit: three pieces 4x8x5 and 2 pieces 2x4x8 with a total volume of 50.65 board-feet with estimated market value of P3,780.
Abandoned coconut lumbers in different dimensions were also recovered in Brgys. Digahungan and Talinhugon, Dagami, Leyte by a police team led by PSINSP Romulo G. Alvarina with total of 383.4 boardfeet on August 26.
"Illegal logging poses a significant threat to our economy and endangers the ecosystem in the region", Soria said. It also causes significant damage to our forests reducing its biodiversity, destroying soil, damaging trees and releasing carbon dioxide that contributes to global climate change and it has to be stopped, the Regional Director averred.
VP Binay: Human trafficking issue related to efforts at improving quality of life
By OVP Media
August 28, 2012
MANILA – Vice President Jejomar C. Binay today said the issues of human trafficking, drug and cross-border crimes, and the globalized employment market are taken seriously "because they relate directly to the core of our efforts to raise the quality of life and the very future of our labor-supplying nation."
"Human trafficking and human smuggling or illegal recruitment flourish in part because destination countries do not complement the efforts of labor-sending countries at combating these twin evils in labor migration," Binay told international lawyers during the 23rd Conference of the Presidents of Law Associations in Asia (POLA) held in Pasay City.
"They also lack a strong legal mechanism to underwrite recruitment or labor policy that keeps to human rights standards as defined in the International Convention on the Protection of Migrant Workers and their Families, the International Bills of Rights and related international instruments."
The Vice President cited reports made by the International Labor Organization that a large number of migrant workers from Asia were working illegally, especially in the Arab region.
"A report on Asian women's labor migration mentions cases of abuse against domestics, including long working hours, no days off, restriction on freedom of movement and association, lack of pay, and physical and sexual violations."
According to Binay, to prevent abuses on migrant workers, labor-exporting countries such as the Philippines "must exert every effort to secure the best possible deal for their overseas workers within a bilateral rather than a multilateral framework."
The Vice President proposed this measure, citing the fact that despite the presence of international laws and other instruments promoting migrant laborers' rights, their enforcement is optional for destination countries.
"The ILO has put forward a framework for a rights-based approach in labor migration, delineating obligations between the country of origin and the country of destination in the enforcement of the rights of overseas workers. Pushing for its adoption as a convention is the shared responsibility of every country," Binay said.
"But even if it becomes a binding form of international law, like similar instruments, its enforcement remains an option for host countries," he added.
He also pointed out that due to the differences in the social milieus and economic circumstances between labor-sending and host countries, more advanced countries can dictate the "rules of the game", especially in sourcing cheap foreign labor to service their own citizens.
Binay noted, however, that the Internet has been able to unite the issues of human trafficking, drug and cross-border crimes, and the globalized employment market with corporate social responsibility, globalization, and the legal profession.
"It is the fact that the role of the legal profession is being rewritten in this age of the Internet, where transparency and accountability are once again the norms upon which human society and our systems of law and order are being built and fortified," said the Vice President.
He added that people from the grassroots are now being heard through technology and social media, which gave rise to phenomena such as the Arab Spring and other social movements across the world.
Binay also said that more will be expected of the POLA given its role in encouraging a greater commitment to public interest advocacy, calling attention to human rights violations, and raising awareness of the responsibilities of the legal profession.
PRO8 SOG nabs Sta. Fe's no. 4 most wanted person
By RPCRD, Police Regional Office 8
August 27, 2012
CAMP RUPERTO K. KANGLEON, Palo, Leyte – The long arms of the law has finally caught up against a man hiding from police authorities for years and finally gives his victim a sense of justice.
This, after diligent efforts exerted by the police resulted in the arrest of one Patrocenio Exequel Raz alias Jeffrey / Lubay, 33 yrs old, married in his residence in Brgy Veteranos, Alangalang, Leyte, who was arrested by elements of Police Regional Office Regional Special Operations 8 (RSOG8) on August 26.
PNP Regional Director PCSUPT Elmer Ragadio Soria, informed that the suspect was arrested by virtue of Warrant of Arrest for the crime of Rape docketed under Criminal Case N0. 2010-10-536 issued by Hon. Judge Lauro A Castillo, Jr, Presiding Judge of Regional Trial Court Branch 8, Bulwagan ng Katarungan, Tacloban City. The suspect is considered as No. 4 Most Wanted Person of Sta. Fe town, also in Leyte.
"The best deterrent against crime is the certainty of arrest and the conviction of criminals. Arrest of wanted persons plays a vital role in the performance of our core functions. Once wanted persons are arrested, the courts would eventually acquire jurisdiction over them paving the way for the trial to proceed, thus fast tracking the processes in the Criminal Justice System', Soria said.
The Regional Director added that PRO8 re-intensified the campaign to arrest and neutralize wanted persons accused in various courts in line with Manhunt "Charlie", the PNPs campaign against wanted persons and the 10-Point Action Plan of the Chief, PNP.
Wanted persons are persons against whom Warrants of Arrest have been issued by competent authorities. In this case wherein the suspect is listed in the Top Ten MWP list, he is considered one of the most notorious among the wanted persons whose arrest is prioritized and most sought as this will provide relief and comfort to the community, Soria added.
Subject arrested person was brought to Tacloban City Police Office for temporary safekeeping pending turn-over to the court of origin.
'Look into OJT abuse' – VP Binay to CHED
By OVP Media
August 27, 2012
MANILA – Vice President Jejomar C. Binay has asked the Commission on Higher Education (CHED) to look into allegations of students of hospitality courses being exploited while undergoing on-the-job training (OJT) abroad.
Binay wrote CHED Chairperson Dr. Patricia Licuanan Tuesday saying he had received reports of colleges requiring their Hotel and Restaurant Management (HRM) students to undergo OJT in foreign countries "where they work long hours as wait staff without any compensation."
"I find this alarming considering our laws governing overseas employment and youth welfare, among others," Binay wrote Licuanan.
"I would like to request your good office to conduct an investigation into this practice, and if needed, take appropriate measures to protect the interest and welfare of our youth," he added.
The Vice President is the Presidential Adviser on Overseas Filipino Workers (OFW) Concerns.
He previously received reports that students undergoing OJT in countries including Singapore were working like regular employees of hotels and other establishments but were being paid less than the minimum wage or not at all.
"These students are considered interns or trainees and are given training allowance but are being made to work full time," Binay said.
He said the training allowance does not fully compensate the students who are being given actual work instead of being given training.
Some colleges in the country require their students taking up hospitality courses, including HRM and Tourism, to complete OJTs abroad for three to six months as part of their curriculum.
Previous allegations have been made that foreign establishments have been using the OJT program to circumvent minimum wage laws.
The United Kingdom has recently tightened its issuance of student visas because many foreigners, including Filipinos, are allegedly using it to gain employment in Britain.
The policy modifying Tier 4 (Student Visa) Regulations took effect on April.
Under the new setup, students will only be allowed to work during the school term for 10 hours a week instead of the previous 20.
Army to look for private armed groups and vows to dismantle them
By PIA Samar
August 26, 2012
CATBALOGAN CITY – The army, the entity with the PNP authorized to secure elections admitted that they are on the look out for private armed groups and in the process, "dismantle them" this early.
This was more or less the pronouncements of Col. Romeo Labador, 801st Brigade Commander as he faced the media during the Express It at The Park 12th anniversary, Saturday, held at Tubabao Island, Guiuan, Eastern Samar.
As a seasoned army officer, Labador talked about the emerging election threat in the region during elections.
"Fifteen years ago, insurgency was the real problem and only a few if not insignificant number of private armed groups," Labador shared.
But he has observed, he said that after some fifteen years, there are less insurgents but more private armed groups.
"We will act on this with the police," he promised.
"We have a memorandum of agreement with the police and the COMELEC to assume our roles come election time," he explained.
The army though emphasized that their job is focused on the provision of check points, security and implementation of Gun Ban.
Like COMELEC officer Atty. Jose Nick Mendros, Labador also urged the media to help them in reporting the unlawful activities of some people from the region especially violation of laws regarding elections.
Labador, Mendros and Express It at the Park founder Massey Grafil met more than 50 media practitioners from all over the region to hold a refresher course on the role of media during elections. (NBQ)
Leyte develops first ever competitiveness index for a local government unit
By Philippine Information Agency (PIA 8)
August 26, 2012
TACLOBAN CITY – Leyte Governor Carlos Jericho L. Petilla informed that the provincial government of Leyte has developed the first-ever competitiveness index for a local government unit.
Governor Petilla made the pronouncement as the results of the Leyte Provincial Competitiveness Index project were presented to the members of the League of Municipalities of the Philippines Leyte Chapter after the recently-held Provincial Development Council Meeting.
The findings and ratings by the Leyte Provincial Competitiveness Index project will be the basis in extending financial and capability building support to local government units, Governor Petilla disclosed.
Governor Petilla, however, said that the results of this competitiveness index survey will not be for publication yet and neither is it final.
In fact, the results were slated to be presented to Local Government Secreatry Jesse Robredo, but his unexpected demise cancelled this presentation.
However, the governor said he would still push for the presentation of this project with the President for possible replication in the regional levels across the country.
The LPCI project was developed through the support of the German Technical Cooperation (GIZ) to measure the competitiveness of the 41 local government units (LGUs) of the province.
The project also was done with the support of the Visayas State University - Institute of Development and Research Studies and the Leyte Chamber of Commerce and Industry.
The index developed will provide the province with a holistic perspective on the state of development of each LGU and identify specific areas where interventions are most needed.
The primary objective of the program is to enhance the competitiveness of the Leyte LGUs by maximizing their resources and competitiveness.
The project is specifically aimed at enhancing the LGUs' consciousness of their own governance responsibilities through an objective evaluation process and to provide guidance to potential investors on opportunities and support facilities available in the province.
The project also hoped to provide a performance-based mechanism for programming the provincial government's development funds and to promote healthy competition among the 41 municipal LGUs by awarding the best-performing municipality in absolute terms and best relative performance.
Moreover, the LPCI project hopes to encourage the sharing and replication of good practices among the municipalities in the province and possibly among other provinces; and to support the province's investment promotion activities.
Six indicators that were identified include dynamism of the local economy, cost of doing business, infrastructure, responsiveness of the LGU to business needs, human resources and training and quality of life.
The results will be used as basis for extending financial and capacity building support to LGUs, focusing on the areas for improvement; use the results to seek assistance from NGAs to mobilize resources to address key issues; conduct focused group discussion on a periodic basis to monitor relative improvement.