PH does not tolerate "police impunity", Cayetano asserts
By Office of Senator Alan Peter S. Cayetano
May 8, 2017
PASAY CITY – Senator Alan Peter Cayetano, during a gathering of the Filipino community in Geneva Switzerland, asserted that under Philippine regulations, there is no police impunity.
"Anyone killed by the police is investigated. Although the police operations were presumed legitimate, the presumption is not conclusive," Cayetano said before hundreds of Filipinos from Switzerland, Germany, Spain, Germany, France, Belgium, UK, Italy, and Canada.
"If evidence shows that there is (EJK) extrajudicial killing, kakasuhan po ang mga alagad ng batas," he added.
In a short message addressed to attendees in the forum organized by Overseas Filipino Workers in Switzerland, Cayetano cited that in the past, drug lords, the corrupt, and criminals were acting with impunity.
"They're not afraid of the law. The police were afraid of catching them. Dahil sila pa ang makakasuhan. The fiscals were afraid of powerful organizations," Cayetano said.
The Philippine National Police-Internal Affairs Services (PNP-IAS) is mandated to conduct motu proprio investigations during incidents a) where a police personnel discharges a firearm; b) where death, serious physical injury or any violation of human rights occurred in the conduct of police operations; c) where evidence was compromised, tampered with obliterated or lost while in the custody of police personnel; d) where a suspect in the custody of the police was seriously injured ; and e) where the established rules of engagement have been violated.
To prevent police impunity, the National Police Commission (NAPOLCOM) and the Philippine National Police have existing policies and guidelines to discipline their personnel and officials. The NAPOLCOM issued MC No. 2016-002 dated 7 March 2016 revising the uniform rules of procedures before the administrative disciplinary authorities and the PNP Internal Affairs Service.
Cayetano, together with Deputy Executive Secretary Menardo Guevarra, is in Geneva to lead the Philippine delegation attending the Universal Periodic Review on May 8.
The team is expected to present the human rights-based development programs of the Philippines and the measures adopted to fulfill its obligations to the eight (8) International treaties ratified in the past years.
The delegation includes representatives from the Presidential Human Rights Committee, Deputy Speaker of the House of Representatives, Department of Foreign Affairs (DFA), Department of Justice (DOJ), Department of Health (DOH), Department of Interior and Local Government (DILG), Department of Labor and Employment (DOLE), the Philippine Drug Enforcement Agency (PDEA), the Philippine National Police (PNP), Department of Social Welfare and Development (DSWD), the National Economic Development Authority (PDEA), the Armed Forces of the Philippines (AFP), and the National Commission on Indigenous Peoples (NCIP).
Hindus urge UNESCO to deny Japan's Okinoshima Island heritage status unless women allowed on it
Press Release
May 8, 2017
Hindus are urging the UNESCO World Heritage Committee, whose 41st session is meeting in Krakow (Poland) on July 2-12, not to endorse Okinoshima Island of Japan for the World Heritage Site status, unless women are also permitted on this Island.
"Okinoshima Island and Related Sites in Munakata Region", where the women are not allowed to set foot and which is on the Tentative List under Japan in the UNESCO World Heritage Convention since 2009, would reportedly be on the agenda of this Committee session for nomination to World Heritage List.
Hindu statesman Rajan Zed, in a statement in Nevada (USA) today, urged Committee Chairperson Jacek Purchla (Poland); Rapporteur Muhammad Juma (Tanzania); Vice-Chairpersons Angola, Kuwait, Peru, Portugal, Republic of Korea; and the rest 14 States Parties to either not include Okinoshima Island on the agenda or to reject it during the meeting; unless Japan ensured that women would be permitted in the same status as men on this Island.
Zed, who is President of Universal Society of Hinduism, stated that women deserved equal rights and opportunities and this gender discrimination at the Island needed to end right now as it was highly inappropriate and out-of-line.
Moreover; the United Nations Educational, Scientific and Cultural Organization (UNESCO), where "Gender Equality" is one of the two "Global Priorities", should not be in business of rewarding the monuments/sites which refused to treat women with equality and respect they deserved; Rajan Zed noted.
UNESCO, which "considers gender equality as a fundamental human right, a building block for social justice and an economic necessity", should be embarrassed of its actions of placing this Island even on its Tentative List of heritage sites. It seemed that UNESCO Director-General Irina Bokova and Executive Board Chairperson Michael Worbs needed to re-read and re-grasp the priorities and goals of the organization, Zed indicated.
Rajan Zed, quoting scriptures, explained that ancient Manusmriti said: "Where women are revered, there the gods are pleased; where they are not, no rite will yield any fruit."
Men and women were equal in the eyes of God; Zed said, and urged His Holiness Pope Francis and other world religious leaders to strongly speak on this gender equality issue. How could the "men-only" island be on the UNESCO World Heritage List? Zed wondered.
The Committee has the final say on whether a property is inscribed on the World Heritage List. The 21 States Parties of the current World Heritage Committee are: Angola, Azerbaijan, Burkina Faso, Croatia, Cuba, Finland, Indonesia, Jamaica, Kazakhstan, Kuwait, Lebanon, Peru, Philippines, Poland, Portugal, Republic of Korea, Tunisia, Turkey, United Republic of Tanzania, Viet Nam, Zimbabwe.
A description of Okinoshima Island on UNESCO website includes: "where from the fourth to the tenth centuries national religious rituals were conducted to supplicate the gods" and "where gods descended to live in this world". A "Nomination Dossier" was prepared by Japan's Agency for Cultural Affairs for this site in January 2016.
Philippine UPR Watch holds human rights exhibit in Geneva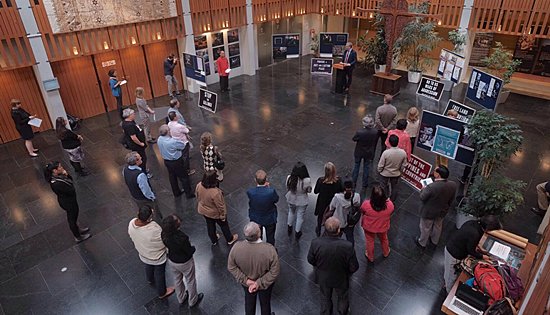 Press Release
May 6, 2017
GENEVA – World Church leader calls for minute of silence for human rights victims in Philippines.
"Sisters and brothers from the Philippines, we are following your work and we are supporting you in raising one voice for justice. Therefore, one voice for peace."
This was the gist of a statement made by the World Council of Churches General Secretary Rev. Dr. Olav Fykes Tveit in his opening remarks during the formal opening of the photo exhibit sponsored by the UPR Watch Philippines on May 5, 2017 at the World Council of Churches (WCC) Ecumenical Center in Geneva, Switzerland. Dr. Tveit called for one minute of silence to remember the numerous victims of extrajudicial killings and political prisoners still languishing in various detention centers in the country.
"We stand for those who oppressed. We search for the truth. We let the truth speak to us and we share it to the world," Tveit said, referring to victims of extra-judicial killings and political prisoners still languishing in different Philippine jails.
WCC is the broadest and among the most inclusive international ecumenical organization which counts among its members 345 protestant churches, institutions and church fellowship with an ECOSOC status with the United Nations.
The photo exhibit organized by the Philippine UPR Watch is part of a series of events organized by the Philippine UPR Watch in time for the 3rd Cycle of the Universal Periodic Review of the Philippines. The exhibit showcases various photographs by top Filipino photojournalists that graphically depicts cases of human rights violations under both the present and past administrations. It focused on the brutality of the anti-drug campaign being waged by the Duterte Government. The exhibit also portrays the plight of political prisoners and other forms of human rights violations perpetrated against the indigenous peoples and national minorities.
"It is of utmost concern for us that despite the UPR, human rights violations still occur in the Philippines, and is in fact worsening. What is even worst is the fact that both the Aquino and the Duterte Administrations are dismissive of the accusations that human rights violations were, and are being committed under their watch," said Atty. Ephraim B. Cortez, secretary general, National Union of Peoples Lawyers Secretary General who gave an overview on the objectives of the photo exhibit.
Sharon Cabusao Silva of Gabriela, a political prisoner under the Aquino government and spokesperson for the Free our Sisters, Free Ourselves campaign gave an account on the plight of women political prisoners currently languishing in different jails in the Philippines. "They are accused of trumped-up charges and are being tried even as there is no evidence linking them to the crime." Cabusao-Silva cited the case of Miradel Torres who was falsely accused of murder. "In a hearing, PAO Chief Persida Acosta, who defends Torres in the case, was able to make the sole prosecution witness admit that his entire testimony was based merely on a military intelligence report listing the names of all activists in the area where the supposed ambush of military men by the New People's Army took place. Torres was four months pregnant at that time, and had taken time off from her organizing work for GABRIELA Southern Luzon when the supposed ambush took place." Inspite of this, Cabusao-Silva said, "Miradel's trial continues and she has now been incarcerated for almost four years while her two young sons grow up in poverty."

Assistant Secretary of Health and NNC Executive Director Maria-Bernardita Flores (left) presented to Health Secretary Paulyn Rosell-Ubial the PPAN 2017-2022 Executive Summary during its launching on May 2, 2017 in Iloilo City.
PPAN launched to curb malnutrition in next 6 years
Press Release
May 5, 2017
TAGUIG CITY – All is set for the Philippine Plan of Action for Nutrition (PPAN) 2017-2022 in addressing malnutrition in the country for the next six years as it was officially launched on 2 May 2017 in Iloilo City. Health Secretary Paulyn Ubial led the national launch together with other members of the Governing Board of the National Nutrition Council.
Anchored on the Philippine Development Plan, the PPAN is the country's contribution to the attainment of Sustainable Development Goals (SDGs) of the United Nations, particularly SDG 2 which is to end hunger, achieve food security and improved nutrition and promote sustainable agriculture. Moreover, PPAN 2017-2022 also aims to support the World Health Assembly Global Target to improve maternal, infant and young child nutrition by 2025.
The new PPAN is a results-based plan designed to achieve significant reductions in different forms of malnutrition such as wasting, stunting, micronutrient deficiencies and overweight and obesity in the Philippines. It was constructed based on a landscape situational analysis of nutrition in the Philippines which shows that the prevalence of malnutrition in various forms remain high.
Based on the National Nutrition Survey conducted by the Food and Nutrition Research Institute (FNRI) in 2015, 33.4% or 3.8 million children are stunted while 7.1% or 807,057 are wasted. It also showed that overnutrition manifesting as overweight and obesity are emerging health concerns among children and a major problems among adults with 18 million Filipinos who are overweight and obese.
Micronutrient deficiency which adversely affects a child's survival also remains a public health concern. Among pregnant women, 24.8% are nutritionally at risk with iodine deficiency disorder affecting brain development of unborn and very young children. The cost of malnutrition greatly affects the country's economy with a total loss of P328 Billion in 2013 due to impacts of child stunting on education and productivity.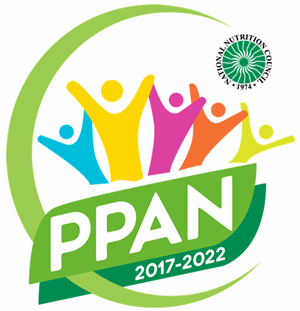 As key to achieving improvement in nutritional outcomes, PPAN'S strategic thrusts are the First 1,000 Days of life, complementation of nutrition-specific and nutrition-sensitive programs, intensified mobilization of local government units and reaching Geographically Isolated and Disadvantaged Areas (GIDAs) and communities of indigenous peoples.
The new PPAN features 8 nutrition-specific programs devised to address the immediate causes of malnutrition such as inadequate food and nutrient intake, poor caregiving and parenting practices, and the burden of infectious diseases. This will be complemented by nutrition-sensitive programs which are already existing developmental programs that can be tweaked to produce nutritional outcomes. These programs will be enabled by intensive mobilization of LGUs which will involve capacity-building and mentoring on nutrition program management.
The PPAN 2017-2022 was approved by the NNC Governing Board during its 1st meeting on 21 February 2017.
PH startup to revolutionize postal system
By DTI-TIPG
May 4, 2017
MAKATI – The Department of Trade and Industry's Philippine Trade and Investment Center (PTIC) in Singapore is working closely with four Filipinos from Cebu who are presently based in Singapore, to officially introduce Geopik, an app that will revolutionize the postal system in the Philippines.
Filipinos Francisco Liwa, Ivan Lacuesta, Rodessa Padrigano and John Ryan Loyloy utilize the digital address system using geohashing and geolocation technologies similar to that used by apps such as Waze or Google Maps.
Geopik converts long addresses or the absence of house numbers which is common in the Philippines, into more exact, customizable and easy-to-remember single codes. The app reduces the hassle brought by additional information to the actual address such as "house with blue gate, in front of a mango tree" by simply converting addresses to simple digital codes.
Seeing the inefficiency in the Philippines' postal coding, the PH startup Geopik set out to offer a solution to e-commerce, logistics, and other location-dependent businesses.
"It's such a unique experience to help build something and be part of its growth from the very beginning. This is our way of taking charge of our future and making an impact back home in the process," said GeoPik co-founder John Loyloy.
Aligned with the Philippine government's thrust to develop an innovative entrepreneurial culture, DTI supports startups and helps strengthen the innovation ecosystem in the country through various initiatives such engaging startup entrepreneurs.
In 2016, DTI launched the QBO Innovation Hub situated at the DTI International Building, Makati City. It is the first public-private innovation hub in the Philippines that aims to provide support services to startup and innovation entrepreneurs. The DTI partners with incubator and accelerator Ideaspace Foundation, the Department of Science and Technology (DOST), and JP Morgan.
In Singapore, parallel initiatives are being done by the PTIC led by Commercial Counsellor Glenn Peñaranda, who engages with the Filipino community by speaking at investment seminars and online channels on entrepreneurship with the goal of providing more job opportunities for Filipinos.
"Startups play a pivotal role in driving innovation and economic growth hence we are happy to help GeoPik reach out to decision-makers and to potential users. We also look forward to work with more Filipino startups here in Singapore and the region and help them scale up," said Commercial Counsellor Peñaranda.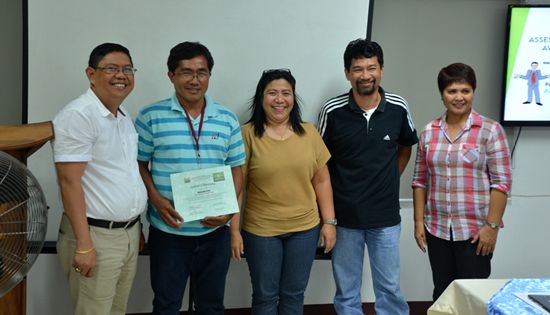 Official of the MAALSADA FISCO (second from L) pose with (from L) Eulalio Lagapa Jr., LBP-Lending Center Head; Maria Ugay, LBP Account Officer; Roberto Cajipe, Development Facilitator; and Lilibeth Imperial, DAR-Leyte APCP Coordinator, after having been commended for their outstanding performance as program conduit under the Agrarian Production Credit Program (APCP).
DAR, LBP commend 7 Leyte farmers organizations
By JOSE ALSMITH L. SORIA
May 3, 2017
TACLOBAN CITY – Seven agrarian reform beneficiary organizations (ARBOs) in Leyte province were recently commended by the Department of Agrarian Reform (DAR) and the Land Bank of the Philippines (LBP) for their outstanding performance as program conduits.
LBP-Lending Center Account Officer Maria Ugay disclosed that the seven ARBOs who availed of loans under the Agrarian Production Credit Program (APCP) for their members in 2016 were able to settle their respective accounts before the due dates despite the member-farmer's encountering losses in last year's farm operations.
Recognized during the recent quarterly assessment and consultation were the Pastrana ARC Farmers Organization (Pastrana, Leyte); MAALSADA FISCO (Alangalang, Leyte); BAKDAW FISCO (Tabontabon, Leyte); Merida Agricultural Diversified Services Multi-Purpose Cooperative (Merida, Leyte); Liberty Farmers Savings and Credit Cooperative (Palompon, Leyte); Himamara Agrarian Farmers Association (Mahaplag, Leyte) and the Tugas Farmers Agrarian Reform Association (Bato, Leyte).
According to Zosimo Estabillo, chairman of the Pastrana ARC Farmers Organization, they used the association's fund first in paying their obligation to the bank as they collect additional 4.5 percent from members who availed of the said loan.
Provincial Agrarian Reform Program Officer-1 Paulina Canales explained that the quarterly assessment and consultation is a venue for the ARBOs to air their problems encountered especially on reasons why the member creditor couldn't pay his or her obligation.
During this occasion, Canales added, a representative from the LBP-Lending Center offers solutions to the affected ARBOs to avoid being penalized.
Likewise, a representative from the Philippine Crop Insurance Company (PCIC) is invited to explain to the ARBOs how the farmers could avail of crop insurance to protect them from severe losses in times of calamities or pest infestations.
Further, Meneleo Medino, PCIC representative, encouraged the farmers to apply for crop insurance for only P50 a year.
Common problem encountered by the farmers during the last cropping season was the intense dry spell caused by the El Niño phenomenon.
Meanwhile, Eulalio Lagapa Jr., LBP-Lending Center Head, encouraged the ARBOs to maintain a good standing so they could qualify for the said bank's regular credit programs when APCP ends.
DAR Regional Director Sheila Enciso stressed that APCP is one of the agency's support programs in partnership with LBP and the Department of Agriculture extended to ARBOs by offering agricultural production loans at 7.5 percent interest rate per annum.
Estabillo described the interest rate as much lower compared to that of traders who offer credit assistance to farmers at the start of the cropping season.
In 2016, Ugay said, LBP released P26.57 million to 35 ARBOs in Leyte and Biliran provinces serving as conduits to 1,233 members who applied for APCP loan.
IRC, PBSP turn over potable water systems to Iloilo farmers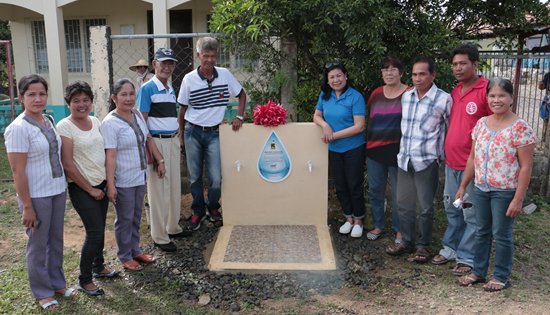 By PBSP
April 28, 2017
CEBU CITY – For the 250 farmer-households from Iloilo, the search for safe drinking water is over.
With support from global donor International Rescue Committee (IRC)and Philippine Business for Social Progress (PBSP), two level 2 potable water systems were installed in Barangay Cano-an of Estancia and Barangay Cabagohan of Batad.
The potable water system project aims to support the province of Iloilo in addressing water security issues in its poor communities, which further worsened when Super Typhoon Yolanda (Haiyan) hit the province last November 2013.
Both potable water systems feature improved source tanks, chlorinators, transmission, distribution and service pipes, and tap stands that allow households easy access to water.
Aside from these potable water systems, the project also installed chlorinators in three barangay water systems in Simsiman and Guiso located in Calinog, Iloilo and Agusipan in Badiangan, Iloilo. The chlorinators benefited 240 households, who now have direct access to safe drinking water.
Addressing the national demand for water is one of PBSP's flagship initiatives. In 2015, its business leaders with the United States Agency for International Development (USAID) formed the Water Alliance to help find solutions to the water security crises. The alliance focuses on rehabilitating critical watersheds, adopting measures to lower water footprint and treating wastewater at industry levels, and building the capacities of water service providers.
Envisioned to become the platform for companies to discuss issues on water security and access, the Water Alliance already has 46 members from the business sector and other stakeholders. To date, the Water Alliance has provided rural water system projects as well as provided volunteer experts to help assess and design water community systems for waterless areas. It has also pooled the support from other companies to help manage and conserve critical watersheds through upland and mangrove reforestation.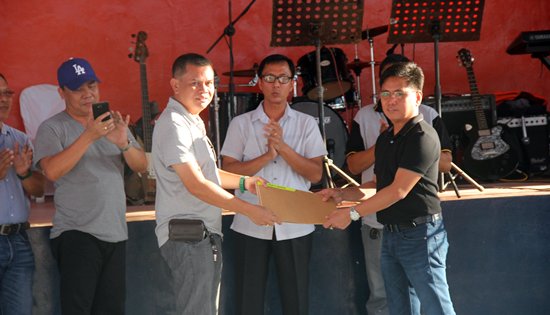 Engr. Loreto M. Cedro (R) symbolically turns over files of the Assistant District Engineer's Office to the newly installed OIC Assistant District Engineer Denis Cagomoc.
2 SFDEO key officials assume higher positions
By MARIAH KIM L. OITE
April 28, 2017
CALBAYOG CITY – Under and by the virtue of Special Orders No. 53 and 54 series of 2017 released on April 4, 2017, Samar First District Engineering Office's two key officials are elevated into higher positions.
Former Chief of Planning and Design Section, Engr. Denis C. Cagomoc is designated as Officer-in-Charge of the Office of the Assistant District Engineer of the same office which is vacated by Engr. Loreto M. Cedro.
Meanwhile, Engr. Cedrois designated as Officer-in-Charge-Chief, Planning and Design Division of DPWH Regional Office No. VIII, Palo, Leyte.
Spearheaded by District Engineer Alvin A. Ignacio together with the Section Chiefs of Samar I, the turn-over ceremony cum send-off party to the key officials is made just recently at Samar I Covered Court.
Former ADE Cedro heartily thanks District Engineer Alvin A. Ignacio for supporting him and his endeavors during his stay in the office while the new ADE vowed to continue what the former has started for the best interest of the service.
Both are directed to perform the duties and assume the responsibilities appurtenant to the above mentioned positions pursuant to the provisions of Section 6 and 37 of Executive Order No. 124.