DILG supports move requiring Barangay, SK candidates to submit resumé
Press Release
March 5, 2018
QUEZON CITY – The Department of the Interior and Local Government (DILG) supports the proposal of an election watchdog to require candidates of Barangay and Sangguniang Kabataan (SK) elections to submit at least a one-page resumé.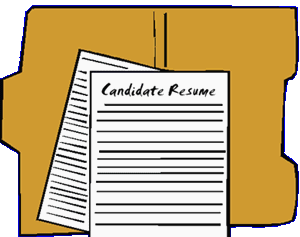 DILG Assistant Secretary and Spokesperson Jonathan Malaya says the recommendation of the National Citizens Movement for Free Elections (NAMFREL) will complement the ongoing campaign of the Department for the election of Matino, Mahusay at Maaasahang Barangay and SK officials.
The DILG is now in the thick of preparations for a peaceful and orderly Barangay and SK elections set in May of this year. Presidential Spokesperson Harry Roque and Senate President Aquilino "Koko" Pimentel III had earlier doused speculations that the Barangay elections would be postponed for a third time.
"Sang-ayon kami sa panukala ng NAMFREL dahil ang halalan ay hindi isang laro na kahit sino na lang ay puwedeng sumali. Dapat masukat natin ang kakayanang maglingkod ng bawat kandidatong tatakbo sa eleksyon," says Malaya.
NAMFREL has urged the Commission on Elections (Comelec) to compel candidates to submit their one-page resumé highlighting their suitability for the position.
Malaya says he hopes that the Comelec will consider the merits of NAMFREL's proposal in installing competent leaders in barangays and improving overall barangay governance.
"Sa level ng barangay nararamdaman ng mga mamamayan ang malasakit at pagkalinga ng gobyerno kaya mahalaga na busisiin natin ang kakayahan at motibasyon ng sinumang nagnanais na mamuno sa barangay," he says.
"Mahalagang malaman natin ano ang motibasyon ng ating mga kandidato sa pagtakbo. Isang maling boto, tatlong taon na nasayang na serbisyo ang katapat nito kaya dapat maging mapanuri tayo sa paghalal ng Barangay Chairperson, Kagawad at maging sa SK," he adds.
Matino, mahusay at maaasahan
Last month, the DILG under the leadership of OIC- Secretary Eduardo M. Año launched its campaign for Matino, Mahusay at Maaasahang Barangay and SK officials to encourage the public to choose leaders who possess these three basic qualities that are important to carry out meaningful peace and development initiatives in the communities.
According to Malaya, a barangay and SK official who is 'Matino' exhibits the following traits: hindi "corrupt" at lumalaban sa katiwalian; lumaban at lumalaban sa iligal na droga; tapat sa serbisyo at bukas sa publiko; magaling at may disiplina; at walang kaugnayan sa masasamang tao o grupo.
For a 'Mahusay' candidate - may platapormang pangkaunlaran at pangkapayapaan; huwaran at modelo ng kanyang mga kabarangay; sumusunod sa mga alituntunin ng pamahalaan at ng komunidad; maayos makitungo sa mga kabarangay; at may patas na pagtingin sa iba't ibang problema sa barangay.
While for a 'Maaasahan' candidate DILG identifies the following: maalam at may kakayahan sa pagpaplano; alistong tumutulong sa panahon ng sakuna; nagmamalasakit sa kapwa; madaling malapitan sa oras ng pangangailangan; at subok sa pagtulong sa pagpapanatili ng kapayapaan at kaayusan.
He says that the government needs good Barangay leaders who will bring the Duterte administration's agenda of change to the Barangay level.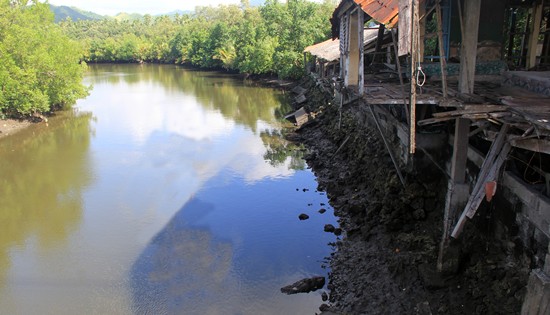 The construction of flood control structure along Tinambacan River will start on this site.
P80 million earmarked for Tinambacan River flood control
By MAE ANGELICA R. COMOTA
March 5, 2018
CALBAYOG CITY – The Department of Public Works and Highways Samar First District Engineering Office has allocated P80 million for the construction of 634 linear meters of flood control (FC) structures along Tinambacan River.
This project as well as the P71 million flood control structure along Jibatang River are two of the major FC projects to be carried out this 2018. The District office now has P671 million worth of flood control projects, P151 million more than the existing P520 million previously reported.
The area near Tinambacan River is one of the low-lying areas in the City. Residents and their properties are greatly affected when water level rises due to continuous heavy rains during typhoon season. This project mitigates the occurrence of such, thereby decreasing fatalities and damage costs while maintaining the safety of residents.
The project's Notice to Proceed (NTP) was issued to CTC Builder & Supplies Inc. and Joint Venture VCD Const. & Supplies last February 9, 2018.
It is expected to be completed within 240 calendar days.
Road to Mapaso Hot Spring underway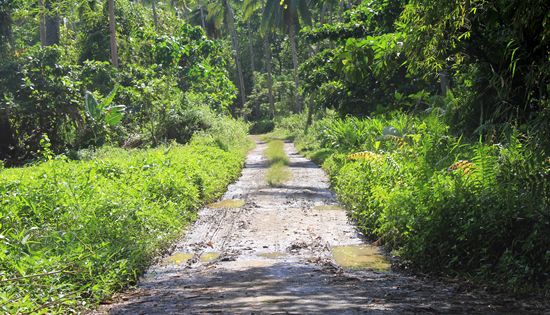 By BON JOSEPH N. ASTILLA
March 4, 2018
CALBAYOG CITY – Following the constructions of access roads leading to tourist destinations the previous years, Samar First District Engineering Office (SFDEO) is set to implement an access road from Brgy. Rizal II to Mapaso Hot Spring, Oquendo District, Calbayog City early this year.
The project is appropriated P30 million under the DPWH FY 2018 Infrastructure Fund. Scope of works involve concreting of 6 kilometer road in total, construction of drainage structure and slope protection of 1,379.94 sq. meters.
True to its name, the pools are refreshingly warm ("mapaso" in Waray dialect translates to warm//hot in English) and is ideal for that quiet and relaxing get away from the city. Surrounded by mountain glades and a river running through the place, it is as remote as it gets. However, with this very reason travelling to and from the place might be an inconvenience to some and the rough terrain doesn't do well with vehicles.
With the realization of the project, convenience is elevated and travel time is cut in half from 20 minutes to a 10 minute ride boosting the expected tourist influx. SFDEO anticipates that in the end of it all, local economy will also flourish.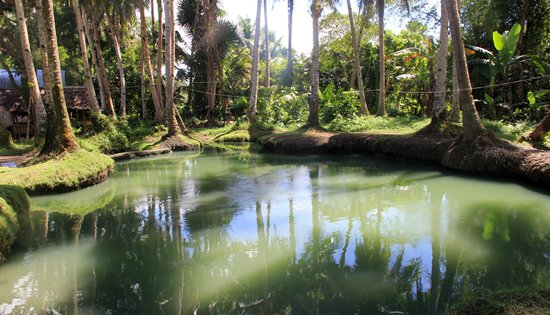 CHED defensive over lapses in free tuition
By National Union of Students of the Philippines
March 1, 2018
QUEZON CITY – This student union seeks to respond to the report of the Commission on Higher Education (CHED) that the free tuition program is already in full implementation across the country.
The National Union of Students of the Philippines, the country's broadest alliance of student councils, considers the CHED release of a status report on the free tuition program as the defense mechanism of the government to cover up the messy implementation of free tuition.
The Duterte administration has been very proud of this program and even uses free tuition to stop students from voicing out their opinions on government policies. However, clamor from students all over the country pressed CHED to finally admit the lapses of the program.
Thousands still paid tuition and other school fees
According to CHED, around 900,000 students did not pay tuition for the first semester of Academic Year (AY) 2017-2018. Unfortunately, with around 1.2 million undergraduate enrollees in state universities and colleges (SUCs) as of June 2017, CHED indirectly admits that as much as 300,000 students still paid tuition despite the availability of enough funds to cover the tuition of all undergraduate students.
Furthermore, CHED failed to block the attempts of several SUCs to still collect tuition and other school fees as a result of the late disbursement of funds by CHED to SUCs. Among those schools is the Polytechnic University of the Philippines, where miscellaneous fees amounting 2,000 to 4,000 pesos are still collected from students. In addition, first year students were still charged tuition fees despite the existing free tuition program.
The Union also gathered reports that some students in University of the Philippines (UP) Diliman were forced to opt out of the policy and had to pay tuition even though they were qualified for free tuition. To augment their resources, colleges in UP Diliman devised income-generating schemes such as the imposition of new or higher fees on the use of classrooms, halls and public spaces.
These unfortunate incidents are results of the lapses of CHED. It announced that it has already disbursed to almost all of the SUCs their share of the free tuition funds as of February 2018. The agency seems to be proud of this. As a matter of fact, CHED released the funds several months late! As stated in the Implementing Rules and Regulations for the free tuition policy, CHED must have disbursed the funds in July 2017 for schools that held their first semester enrollment period in June.
Delaying tactics through IRR
The provision of free education in SUCs is long overdue, thanks to CHED for the delays in coming up with the Implementing Rules and Regulations (IRR) of RA 10931 or the Universal Access to Quality Tertiary Education Act. CHED is spoiling the intended objectives of free education by further tampering the IRR to give room for the interest of private school owners for profits.
CHED shares the phobia of private school owners on the huge possibility of an exodus of students from private schools due to this law. To accommodate their desires, CHED willingly creates another wave of headaches as it implements free education. The planned voucher system for college students and the student loan program will simply ensure the private sector's share of students' and public funds.
Students, senate press CHED
Filipino students stand united with the Philippine Senate in pressing the Commission on Higher Education (CHED) to provide free college education by ensuring that collection of fees are terminated immediately.
Around seventy (70) student regents, trustees, council officers and leaders from universities all over the country signed a statement demanding that CHED must end to the collection of tuition and other school fees in SUCs, and ensure the refund of all fees paid by students when they enrolled for the second semester of this academic year. Meanwhile, the Senate passed a resolution signed by all senators, pushing CHED to swiftly implement RA 10931.
NUSP will stage protests to oppose the collection of fees in SUCs as well as the planned increase in fees in private universities.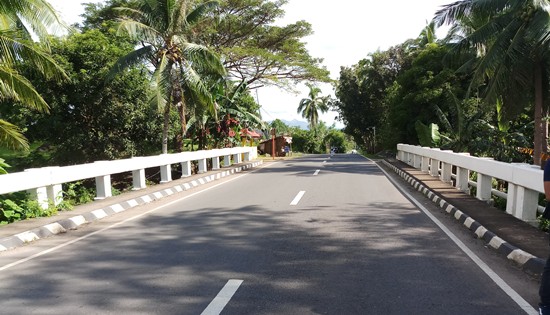 Site for the P25M widening of Looc Bridge (B00035br) project along Biliran Circumferential Road, Almeria, Biliran.
DPWH-Biliran DEO to undertake bridge widening project at Almeria, Biliran
By CHELSEA QUIJANO-SALLOMAN
March 1, 2018
NAVAL, Biliran – The Department of Public Works and Highways Biliran District Engineering Office (DPWH-DEO) will implement a bridge widening project for this year.
Engr. Rosario B. Rosete, Chief of the Planning and Design Section of Biliran DEO said that P24M budget is allocated to widen the Looc Bridge (B00035BR) along Biliran Circumferential Road located at Almeria, Biliran funded under General Appropriation Act (GAA) of FY 2018.
According to Rosete, this is the second bridge widening project to be implemented by the District Office. The first bridge to be widened on this province is the Anas Bridge in Naval, Biliran which is to be implemented by the DPWH Regional Office under FY 2017 budget.
"The Looc Bridge was prioritized by the Central Office because the approach road of the bridge at Kawayan side was already widened," she said.
Major scope of work for the project includes construction of two additional lanes of the bridge, one lane on each side of the existing bridge.
The said network development project is designed to provide a wider and safer roads for the increasing vehicular users along Biliran Circumferential road with at least 5000 road users to benefit on this project.
Rosete said that the project is still under the Preliminary and Detailed Engineering Stage, awaiting result of soil exploration for the bridge.
P1.8B worth of Infrastructure projects is allotted to Biliran DEO this year with 63 total projects wherein 61 are to be implemented by the District Office and two by the Regional Office. This is first time that the district passed the one billion mark of infrastructure funds as a result of President Rodrigo Duterte's "Build, Build and Build" Program.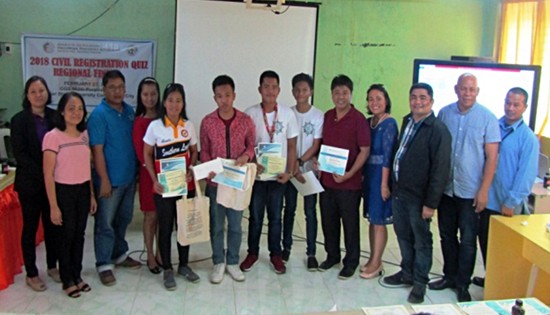 (L-R) Leyte OIC Bernadette R. Montana, Samar PSO Riza N. Moraleta, EVFPACR President Marvin O. Morallos, Biliran OIC Renavil V. Cueva, Ma. Corazon T. Sacro (Coach, Inchon NHS), Siehr C. Maureal (1st Place), Troy B. Sumalinog (3rd Place), Ralph John Y. Delima (2nd Place), Edgardo P. Goron (Coach, Bato SF), RD Wilma A. Perante, SS-II Venerando D. Lagrosa, E.Samar PSO Ronnie A. Bajado, AO IV/CRS Supervisor Joselito C. Jornales.
PSA-RSSO 8 conducts 2018 regional civil registration quiz
By PSA-8
March 1, 2018
TACLOBAN CITY – The Philippine Statistics Authority Regional Statistical Service Office 8 (PSA-RSSO 8), in collaboration with Eastern Visayas Federation of Provincial Associations of Civil Registrars (EVFPACR), successfully conducted the 2018 Regional Civil Registration Quiz on 27 February 2018 at College of Graduate Studies Multi-Purpose Hall, Samar State University, Catbalogan City, Samar. The contestants were Grade 10 students from different secondary schools in the region.
Winners from the 2018 Provincial Civil Registration Quiz conducted by the different Provincial Statistical Offices in the region represented their respective provinces in the regional contest.
Siehr C. Maureal of Ichon National High School, Macrohon, Southern Leyte, emerged as champion, followed by Ralph John Y. Delimaas 2nd place and Troy B. Sumalinogas 3rd Place, who were both from Bato School of Fisheries, Bato, Leyte.
The regional quiz was one of the activities of PSA-RSSO VIII to celebrate the 2018 Civil Registration Month with the theme, "#napapanahongCRVS". This contest is being conducted yearly to encourage the youth to participate in the global advocacy of getting everyone registered and promoting awareness on the importance of civil registration in the lives of every Filipino.
Mr. Marvin O. Morallos, President of EVFPACR, Mr. Venerando D. Lagrosa, Statistical Specialist II of PSA-RSSO 8, and Mr. Joselito C. Jornales, Administrative Officer IV/CRS Outlet Supervisor of PSA-RSSO8, sat as board of judges, while Ms. Wilma A. Perante, Regional Director of PSA-RSSO 8, served as Quizmaster. Winners were awarded with plaques, cash prizes, certificates, and PSA tokens.
The years 2015-2024 was declared as CRVS Decade pursuant to Proclamation 1106 issued on 20 August 2015 and signed by then President Benigno S. Aquino III.

Survey team of the Planning and Design Section headed by Engr. Oriel R. Banquilay, Geodetic Engineer II (above) conduct survey for the NRJ Villa Consuelo connecting to Libtong Road project in support of the Food and Resource-based Processing in Naval, Biliran. This project is under the Department of Trade and Industry (DTI) with an allocated budget P30M under FY 2018 GAA.
DPWH-Biliran DEO to implement projects under DOT and DTI for FY 2018
By CHELSEA QUIJANO-SALLOMAN
February 28, 2018
NAVAL, Biliran – P308.972M budget is allocated by the Department of Public Works and Highways Biliran District Engineering Office (DPWH-DEO) for the implementation of projects under the Convergence and Special Support Program this year.
Biliran DEO has partnered with the Department of Tourism (DOT) and Department of Trade and Industry (DTI) for the construction/ improvement of access roads leading to various industries and economic zones and tourist destinations in the province.
Funded under FY 2018 General Appropriation Act (GAA), P175M budget under DOT is allocated for the Construction/ Improvement of Access Roads leading to Declared Tourism Destinations which comprises of six projects.
These are the P48.120M for Access Road Leading to Bagongbong Falls, Brgy. Caucab, Almeria, Biliran; P30M Access Road leading to Mainit Hot Spring, Brgy. Villa Vicenta (Mainit), Caibiran, Biliran; P15M Access Road leading to Nasunugan Watchtower, Brgy. San Roque, Biliran, Biliran; P30M Access Road leading to Tinago Falls, Brgy. Cabibihan, Caibiran, Biliran; P5M Access Road leading Tomalistis Falls, Brgy. Asug Caibiran, Biliran; and P46.880M Access Road leading to Ulan-ulan Falls, Sampao, Almeria, Biliran.
These projects were prioritized in order to boost tourism in the province. The completion of these projects will provide safe access for local and foreign tourist thus, will encourage more tourists to visit the place and will eventually create new jobs to the locals and income opportunities.
Under the DTI projects, P133.972M is allotted for the Construction/ Improvement of Access Roads leading to Trades, Industries and Economic Zones.
These comprises of five projects which are the P18.972M Caray-caray- Cabungaan- Libtong Road in support of the Agribusiness: Food and Resource-based Processing in Brgy. Libtong, Naval, Biliran; P25M NRJ Agpangi connecting to Sitio Pongon Road in support of the Food and Resource-based Processing in Naval, Biliran; P30M NRJ Villa Consuelo connecting to Libtong Road in support of the Food and Resource-based Processing in Naval, Biliran; P35M Villa Caneja connecting to Sitio Kahukaw Road in support of the Food and Resource-based Processing in Naval, Biliran; and P25M Villa Caneja- Anislagan Road connection to Anislagan Ceramics Producers Association (ACPA), Naval, Biliran.
These projects were prioritized in order to provide safe and faster transport of agricultural products for trade and industry according to DPWH standards.
Through better road infrastructure connecting the industries, more products can be produced and job opportunities for local labor will be enhanced.
According to Engr. Rosario B. Rosete, Chief of the Planning and Design Section, Construction of these projects will start as soon as Notice to Proceed (NTP) will be issued to the contractor. As of this writing, pre-construction activities are still on-going for these projects.
43 school buildings to rise in Calbayog and Samar Division
By MAE ANGELICA R. COMOTA
February 27, 2018
CALBAYOG CITY – The Department of Education has released the CY 2017 Basic Educational Facilities Fund, Batch 7, 8 and 10 amounting to P171,289,957.58 to be implemented by DPWH Samar First District Engineering Office this 2018.
The amount covers the construction of sixteen (16) and twenty-seven (27) one-storey school buildings in Elementary, Junior High and Senior High sites under Samar and Calbayog City Divisions, respectively.
These one-storey buildings range from 2 to 4 classrooms per building. Workshops ranging from 2 to 4 units are also included specifically for sites welcoming senior high school students.
Due to the K to 12 program, it is expected that there will be an increase in the number of students going to school this incoming academic year. The construction of additional school buildings come at an opportune time as it will allow schools to accommodate more students, providing them with better and more conducive learning environment.
As of February 23, 2018, Program of Works (POWs) and plans for these projects have been approved; contracts have been bid out and awarded; and Notices to Proceed (NTPs) have been issued to contractors.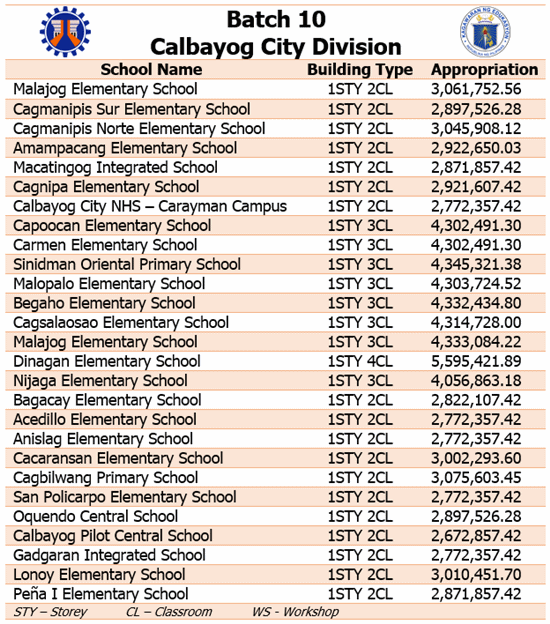 SFDEO employees undergo VRP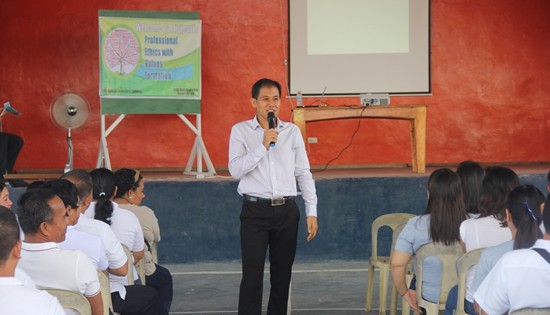 By APRIL FATIMA DIRA-VILLANUEVA
February 27, 2018
CALBAYOG CITY – Samar First District Engineering Office undergoes a Values Restoration Program facilitated by Deputy National Director and Training Facilitator Mr. Nathaniel A. Saquiban from the Council for the Restoration of Filipino Values (CRFV) on February 26, 2018 at DPWH Multi-Purpose Hall.
CFRV is a corruption prevention unit of Transparency International Philippines, grounded on the core values of Love of God, Stewardship, Respect for Authority, Wisdom of Truthfulness and Service to People. It is charged with the implementation of the Values Restoration Program (VRP) in line with the Duterte Administration's thrust for a graft-free society.
According to Mr. Saquiban, "Words have power, which is why the Civil Service Commission requires for declarations to be recited during the weekly flag ceremony." In line with this, Mr. Saquiban asked the DPWH employees to shout out the following affirmations and encouragement:
"I am the best! You are the best! We are the best! God is the best, the Philippines is blessed!"
"I am a part of a finishing generation of Breed without Greed."
"A radical opposition to corruption"
"Godly seeds in the land who have chosen to make a difference."
"Standing up against all forms of wickedness and winning but by righteousness."
The banner of CFRV is "righteousness exalts a nation but sin is a disgrace to any people." Mr Saquiban urged the participants that it's time to bring back God into our nation and live as righteous people on Earth.
"We need to make it a point that there is an inward change, otherwise all our efforts will be put to knot. Everything will be futile. We must be a representative of God. We declared we are Pilipino, when we say Pili na, pino pa. We are a chosen race and we must all be refined race. So there has to be personal change so that there will be an organizational change. And if there is an organizational change there will be societal change and national change. But it starts with you and with us so there will be a national change. Are you the expected one? Or shall we look for another? It takes one decision for change. Just one person serious to create an impact, to create a history, to effect change in the office," as Mr. Saquiban eloquently explained.
"I'd like to thank Mr. Nathaniel Saquiban for a very informative discussion of Professional Ethics with Values Formation. We are very fortunate because the Duterte Administration is going for a change and values formation is reinforcing and enhancing what we have relegated in the background in the past. So it's an opportune time to assess the values that we have especially that we are public servants. This forum is just what we need," said Administrative Section Chief Ma. Nenita Gomez for her closing remarks.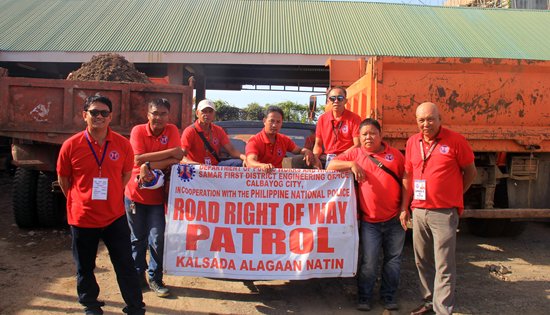 (L-R) Team Leader Elejor Villena, Carlo Judilla, Danilo Monsanto, Gerry Agura, Pablo Saludar, Emmanuel Dela Cruz, Domingo Julaton, Jr.
Samar I creates RROW Patrol
By MAE ANGELICA R. COMOTA
February 27, 2018
CALBAYOG CITY – The Department of Public Works and Highways Samar First District Engineering Office initiated the Road Right-of-Way (RROW) Patrol last January 29, 2018.
The creation of the RROW Patrol is a result of District Engineer Alvin Ignacio's pledge, during a consultative meeting held last month with Congressman Edgar Sarmiento and other stakeholders to maintain the Right-of-Way limit along National Roads.
The RROW Patrol Team, composed of six (6) maintenance personnel including the team leader and driver, goes on field every day from 8:30AM to 5:00PM to check, monitor, take pictures and record new RROW prohibited activities. They cover all National Roads within the District: Calbayog-Allen Road; Calbayog-Catbalogan Road; Calbayog-Catarman Road and Calbayog Diversion Road.
"Our primary goal is to remove all obstructions along our National Roads, which includes the removal of illegally parked vehicles as well as to stop the erection of any future obstructions. We want our roads to be cleared to prevent accidents and provide motorists with safer travel conditions," said RROW Patrol Team Leader Elejor Villena.
Sapinit viaduct phase I completed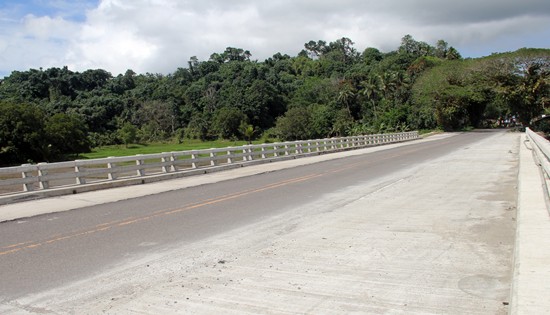 By JASON DELOS ANGELES
February 27, 2018
CALBAYOG CITY – DPWH Samar First District Engineering Office completes the widening of Sapinit Viaduct along Daang Maharlika. It is under contract with B. Vicencio Construction and has an allocation of P100 million under the Regular Infra Fund.
The project is located in Brgy. Sapinit, San Jorge. Existing roads in the area have been widened to four lanes leaving the viaduct with only two lanes causing traffic congestion which can potentially lead to road accidents.
Widening the viaduct is beneficial to the motorists using this major thoroughfare as it allows easy and hassle-free passage.
"This project has a great impact to us especially with road safety because the additional two lanes provide more space for vehicles to pass through. Now, slow-moving vehicles can use the outer lanes letting the faster ones use the inner lanes," said Mr. Enrico Cañada, a resident of Brgy. Sapinit who travels to Gandara every day for work.
It also enhances the transport of goods and services which will have significant impact to the economic activities of neighboring barangays.