DILG spearheads Climate Change Adaptation summit for LCEs, NGOs
By MYLES COLASITO
January 21, 2011
TACLOBAN CITY – The Department of the Interior and Local Government (DILG), in partnership with local and foreign experts on climate change adaptation, conferred with local officials and representatives from concerned sectors nationwide on January 18, 2011 to discuss ways and means in mitigating the adverse effects of climate change.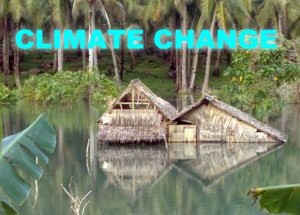 DILG Secretary Jesse M. Robredo said some 200 officials from "calamity-prone" local government units (LGUs), and representatives from the academe and other stakeholders took part in the two-day summit on climate change adaptation held at the Heritage Hotel in Pasay City.
"The participants were briefed and taught during the conference on how they can enhance their capabilities on alleviating the adverse effects of climate change while sustaining their local economic development efforts," the DILG chief said.
During the conference, all participants identified, studied and documented existing practices, tools and programs of local and international institutions on climate change adaptation focused on securing economic development.
Also tackled were topics such as climate change adaptation strategy based on Philippine experience, and effective local economic development strategies for climate change challenges and its economic and fiscal issues.
With the theme "Climate Change Adaptation for Local Economic Development (CCA4LED)," the conference was spearheaded by the DILG through its Local Government Academy in cooperation with the Local Government Training and Research Institute Network (LOGOTRI) of Asia-Pacific and the Philippines, Asia-Pacific UN partners, Governments of Canada and Spain and the Local Government Support Program for Local Economic Development (LGSP-LED).
Aside from the sharing of knowledge and practices on climate change resiliency, the participants were also thought on the subject of local economic development principles and processes on agriculture, fisheries, tourism, food security, water resources and business development.
According to studies, the Asia Pacific Region, which has 60 percent of the world's population and economic activities and is largely focused on coastal areas, agriculture and eco-tourism, is highly-vulnerable to the adverse effects of climate change.
For its part, the Philippines has been identified as among the global disaster hotspots and even ranks eight among countries most exposed to multiple hazards.
President Benigno Aquino III, who conducted an ocular visit in the rain-soaked and calamity-stricken areas of Albay, Southern Leyte and Agusan del Norte, has recognized climate change as a global environmental problem that should be met with "swift and long term actions." (DILG Office of Public Affairs)
BIR in Eastern Visayas surpasses 2010 collection goal; cites help of stakeholders
By Philippine Information Agency (PIA 8)
January 21, 2011
TACLOBAN CITY – The Bureau of Internal Revenue in Eastern Visayas has surpassed its P3.9 billion collection target in 2010, having already collected P4.050 billion in taxes last year.
BIR Regional Director Alert Alocilja said that the 2010 collection exceeded the assigned goal by P78.602 or 1.98 %.
Director Alert Alocilja said that the 2010 revenue collection is higher by 24.72% compared to 2009's P3.24 billion actual collection.
With this extra-ordinary achievement, Director Alocilja shared the accolades with his hardworking staff & personnel both in the regional and district offices.
He also extended his gratitude and commendation to all individual and business taxpayers, NGAs, NGOs, LGUs, PICPA, LCCI, other socio-civic organizations and tax practitioners in the Leyte-Samar Region, whose support and cooperation thru correct and prompt tax payments.
The good director also cited local media's unwavering support in effective tax information dissemination that enable BIR Eastern Visayas to meet BIR National Office expectations as it valiantly continues its tradition of consistently surpassing its collection goal for nearly a decade now.
Once again, RR-14's pilot district, Tacloban City's Revenue District No. 88, emerged as top grosser with its overall collections of P1,771,589,369.79 that surpassed its P1,633,167,000.00 collection goal with a wide margin of P138,422,369.79, equivalent to 8.48%.
Similarly, all the other five Districts registered positive performance for 2010 by generating increased revenues over that of Tax Year 2009. Ormoc (Western Leyte) recorded total collection of P949.09 million, Catbalogan (Samar) with P487.45 million, Maasin (Southern Leyte) with P319.69 million, Catarman (Northern Samar) with P278.68 million, and Borongan (Eastern Samar) with P242.66 million.
All revenue field offices in the region registered an increase from the target ranging from 11.26% to 32.78%. About 60% of collection came from income taxes.
This accomplishment, Director Alocilja said, is attributed to voluntary compliance, which accounts to 97% of our regional performance last year. About 3% of the collection was achieved through enforcement of tax laws.
Director Alocilja also stressed that enforcement activities have contributed a lot in creating a voluntary compliance environment among taxpayers in the region last year.
Enforcement campaign like Oplan Kandado has an impact on voluntary compliance because of fear factor. If you keep on investigating delinquent payers, monitor them for violations, other payers become apprehensive in paying their taxes, Director Alocilja added.
For Oplan Kandado alone, the BIR regional office here has collected P15.83 million penalties that lead to closures of 24 establishments in the region last year.
The campaign is very effective to raise the level of compliance among establishments in Eastern Visayas, Director Alocilja said.
Gov't grants off-site release of P9.114 M to 4Ps beneficiaries of Saint Bernard
By Philippine Information Agency (PIA 8)
January 21, 2011
TACLOBAN CITY – About 745 beneficiaries of the National Government's Pantawid Pamilyang Pilipino Program (4Ps) received their cash grants amounting to P9.114 million right there in their hometown at Saint Bernard, Southern Leyte.
The Pantawid Pamilyang Pilipino Program Team of the Department of Social Welfare and Development (DSWD) responded at once to the request of Mayor Rico Rentuza of Saint Bernard, Southern Leyte for an off-site release of condition cash grant, after his municipality declared a State of Calamity.
The team, headed by the Regional Director of DSWD Field Office VIII, Leticia Corillo, together with the head of the partner agency, Vice-President of the Land bank of the Philippines (LBP), Alex Lorayes, successfully released P9.114 million to the beneficiaries last January 15, 2011 at the Saint Bernard Municipal Gymnasium.
The original schedule for the release of the Conditional Cash Grants for an over-the counter pay-out was last January 11 at the Landbank of the Philippines Sogod, Southern Leyte Branch.
However, the municipality has declared a State of Calamity last January 5, 2011 by the Sangguniang Bayan upon the recommendation of the Municipal Disaster Risk Reduction and Management Council (MDRRMC) because of landslides and flashfloods which affected thousands of families including nine Pantawid Pamilya barangays namely, Bolod-Bolod, Cabagawan, Catmon, Himbangan, Himdag-an, Lipanto, Mahayahay, Panian and San Isidro.
The MDRRMC has ordered full evacuation of some barangays due to recurring heavy rains and minor landslides. All individuals currently in the evacuation centers were advised to stay there until further notice.
With the said scenario, the local government unit was prompted to request from DSWD and LBP to conduct off-site release, with the assurance that it will provide security in the area where the event will be held.
Relief Operations at San Jose de Buan ongoing
By Philippine Information Agency (PIA 8)
January 20, 2011
TACLOBAN CITY – Relief operations to the isolated town of San Jose de Buan town in the province is still ongoing, reports coming from the 8th Infantry Division commanding officer and the municipal agriculturist stated.
Without let up and unmindful of the obstacles that hindered them for days from finally reaching the isolated town, the relief operations team went on, knowing that at the end of the road are people who are hungry not only of food but also of care from their fellowmen.
Major General Mario Chan through a text message informed that three KM450 off-road vehicles transported 63 sacks of GMA Kapuso Foundation relief goods from Barangay Calapi, Motiong, Samar at 10:50 in the morning of January 20.
The relief goods arrived at Barangay Babaclayon at San Jose de Buan at 11:30 in the morning.
At press time, at about 12:19 noontime, 20 sacks are being transported by foot from Babaclayon to the pick up point at San Jose de Buan for further transporting by military trucks to the town proper of San Jose de Buan.
The helicopter of the Philippine Air Force attempted to bring in relief goods in the morning of January 19 but it was aborted due to inclement weather condition.
On January 17, joint forces of the military, police and local residents were able to clear the landslide debris that blocked the road going to San Jose de Buan poblacion.
Also on January 17, relief goods from the GMA Kapuso Foundation reached the town but the team was able to distribute very limited number of food packs because of bad weather.
Mr. Rafael Llauderes, the OIC Municipal Agriculturist of San Jose de Buan said that on January 19, the helicopter of the Tactical Operations Group of the Philippine Air Force attempted to bring in relief goods to San Jose de Buan, but the operations was aborted because of bad weather.
However, relief operations of the local government unit under the leadership of Mayor Rebato went on, and were able to dispose 180 bags of rice plus sardines and instant noodles.
Mr. Llauderes said that the people are really in dire need of food after having been isolated for several days.
He also expressed appreciation to the military particularly the 34th Infantry Battalion for not leaving the municipality alone. Instead, the troopers led in finding ways to make the necessary temporary repairs to make the roads and the timber bridges passable even by just single motorcycles.
Rice shortage looms in Eastern Samar
By NINFA QUIRANTE, PIA Borongan
January 20, 2011
BORONGAN, Eastern Samar – Officials in Eastern Samar fear a rice shortage in the offing due to excessive rains in the past weeks.
According to Provincial Agriculturist Jesus Agda, the floods damaged 70% of the province's rice farms. The supply of rice seeds for the next planting season is also expected to dwindle due to the continuous rains.
Farm animals in nine towns across the province also took a beating as damage to this sector reached P6 million as of Provincial Veterinary Office's most recent report. Also according to the report, in the town of Maslog alone, the damages to farm animals rose to almost a million pesos.
Local officials are concerned about the state of the main source of livelihood for most people in Eastern Samar which is farming.
In most towns, farmers still use carabaos to plow fields in the absence of tractors.
In an interview with Leyte-Samar Daily Express, Department of Agriculture Region 8 Director Leo Cañeda revealed that the department has initiated a rehabilitation program for farmers who were affected by the recent calamities. The farmers can get rice seeds at a subsidized price from the department.
Recent reports also reveal that the DA is planning to test submergence-tolerant rice varieties to help farmers in the region often stricken by storms and heavy rains. With the incessant rains, and La Niña, using rice seeds that can withstand the floods will help farmers in the rice-producing region.
The Office of the Provincial Social Welfare estimates the total damages to the province at P300M.
C4CC: Change the form of government, not the economic provisions of the Constitution
By RICO CAJIFE
January 19, 2011
TACLOBAN CITY – It is time to review and change the Constitution, but the change should focus on ushering in a federal form of government, not its national economy and patrimony provisions – this was made clear by the Coalition for a Citizens' Constitution (C4CC) yesterday.
C4CC is a network of non-government organizations and NGO networks with members in 19 provinces that was established in 2004 to oppose the various moves in Congress to revise the constitution through a Constituent Assembly (Con-Ass). Instead, the group has been batting for a more democratic and participatory Constitutional Convention (Con-Con) and for changes to further democratization such as a federal form of government to give way to more decentralized governance.
"We welcome the consensus now for a Con-Con among the various proponents of Charter Change, but we think that focusing on the economic provisions would be a mistake", Cezar Belangel, C4CC Coordinator said.
C4CC said that the National Economy and Patrimony provision for 60-40% ownership in strategic industries should be maintained and that the control and benefit provisions in the Constitution should even be made stronger to make asset reform in the local industries and other sectors, such as agrarian and fisheries, more effective and sustainable.
C4CC has been calling for asymmetric federalism that gives more autonomy to regions where asset reforms and good governance have been substantially achieved.
C4CC also expressed its full support for former Chief Justice Reynato Puno and the bishops who have stated that now is the right time to start widespread and in-depth consultations among the public. "The different basic sectors and marginalized groups should be represented and their voices heard through public consultations now and when a Con-Con is convened", Belangel said. "We support Chief Justice Puno's proposals to de-politicize the Judicial and Bar Council (JBC), ensure the independence of the judiciary and to have a more broadly representative Congress", he added. For C4CC, this would mean reforming the party-list system and having more party list representatives in Congress and other changes.
Death toll rises to 17, 1 missing due to flooding, landslide in Eastern Visayas
By RODRIGO S. VICTORIA, PIA 8
January 19, 2011
TACLOBAN CITY – The number of reported casualties due to flooding and landslide in Eastern Visayas has now climbed to 17 based on the latest list of casualties from DOH.
In a report from the Health Emergency Management Staff (HEMS) of the Department of Health (DOH) in Eastern Visayas as of 4 o'clock in the afternoon of January 18, 2011, the reported 17 casualties came from five out of the six provinces and from a city in Eastern Visayas affected by flooding and landslide.
The DOH report also reported an 11 year old boy still missing as of this writing in Brgy. Mabuhay, Sogod, Southern Leyte.
The province of Eastern Samar recorded the highest number of casualties with 8 followed by Southern Leyte - 4, Northern Samar - 2 and the provinces of Leyte, and Samar with 1 casualty each and Tacloban City with 1 casualty, based on the DOH report.
The report cited that eight of the 17 reported casualties died due to drowning, three from asphyxia 2º suffocation from mudslide, one asphyxiation 2° drowning, one hypoxia due to drowning while the rest died in evacuation centers due to diseases.
The latest reported time of death was recorded on January 12, 2011 in Brgy. 2, Maslog, Eastern Samar and in Brgy. Mahagnao, Burauen,Leyte as reflected in the DOH report.
The DOH report also shown two persons injured and admitted in Brgy Bolodbolod, St. Bernard, Southern Leyte.
Based on the number of person injured but not admitted as per DOH report, Eastern Samar has 20, Samar - 6, Southern Leyte - 4 and Tacloban City - 3.
According to Dr. Fidelita D. Dico, HEMS Regional Coordinator of DOH 8, her office continued providing updates on health situations in the areas affected by flooding and landslide in Eastern Visayas.
RDRRMC 8 pegs damage to infrastructure in Eastern Visayas at P600.678M
By Philippine Information Agency (PIA 8)
January 19, 2011
TACLOBAN CITY – The flooding and landslides caused by torrential rains in Eastern Visayas have already caused P600.678 Million worth of damages to infrastructure as of 10:00 o'clock in the morning of January 18.
Mr. Rey Gozon, officer in charge of the Regional Disaster Risk Reduction and Management Council, said that the amount was based on reports the office received from the different provincial disaster risk reduction and management council.
The province of Northern Samar reported the biggest amount of damage to various infrastructures in the amount of P402 Million. Damage to infra in the second district of Northern Samar was pegged at P316.5 Million while damage to infra in the first district was placed at P85.5 Million.
In the province of Samar, the total amount of damage to infrastructure was estimated at P80.9 Million with the second district of Samar reporting a bigger amount of damages at P55.4 Million over that of the first district which was pegged at P25.5 Million.
Leyte reported a total infrastructure damage of P60.475 Million with the third district getting the biggest damage placed at P29.95 Million.
Southern Leyte has reported P30.750 Million damages to infrastructure while Eastern Samar pegged the damage to infrastructure in the province to P25.174 Million.
Tacloban City on the other hand, reported P1.379 Million worth of damage to infrastructure.
Mr. Gozon stressed that these figures are just partial reports as the municipalities have not reported yet and because the calamity is still ongoing as of January 18 at 10:00 o'clock in the morning.
All the reported damages to infrastructure are categorized as national.
Logging Ban must include forest communities in decision making for effective implementation – Greenpeace
Press Release
January 19, 2011
QUEZON CITY – Greenpeace today commended President Benigno "Noynoy" Aquino III's initiative to introduce a nationwide log ban and called upon him to be resolute and demonstrate that the Executive Order to implement such a ban ensures a tangible improvement in forest governance and law enforcement.
"Together with the logging ban, it is important that the Executive Order also considers a participatory land use planning process based on the needs and rights of forest dependent communities with a view to protecting the climate and biodiversity. For the ban to be effective, investment in alternatives to logging that will support local development and sustainable forest use for the benefit of local communities is critical. This can be achieved by establishing and ensuring the participatory management of protected forest areas," said Mark Dia, Philippine Country Representative of Greenpeace Southeast Asia.
Forest destruction contributes one-fifth of the total global emissions – more than the emissions from cars, planes and trains around the world combined.
Last year, Greenpeace and other member organizations of the EcoWaste Coalition held a survey – the Green Electoral Initiative (GEI) – among Presidential aspirants, regarding their intentions for the environment. Aquino had promised very concrete steps to stop illegal logging and curb the corruption that allowed loggers to circumvent environmental protection laws. Aquino had indicated that his administration would "engage the police and military authorities, local communities and local government agencies in a sustained, vigorous campaign to seize illegally cut logs and prevent further clearing of primary forests."
Deputy presidential spokesperson Abigail Valte had announced last weekend that the President is considering the possibility of an executive order for a total log ban nationwide. The announcement was made following recent devastation brought about by heavy rains in a number of vulnerable areas in the country that suffered landslides and other debilitating effects from extreme weather events, soil erosion and other impacts of environmental degradation.
According to the United Nations International Panel on Climate Change (IPCC), droughts and typhoons will intensify, putting the most vulnerable and least prepared countries at greater risk to impacts of climate change. The Philippines has been ranked as seventh in a list of ten countries most vulnerable to extreme weather events.
Dia added that Aquino had made the commitment in the GEI survey that, for his first 100 days in office, he would push 'to enact a law, as mandated by the Constitution, to delineate once and for all forest lines in the country, as a clear basis for crafting a comprehensive national land use policy, as well as for the definition of watersheds and fragile ecosystems.'
"We should all hold the President to these promises he made because it will affect all of us, rich or poor. We are already feeling the effects of climate change in our daily lives. Both the science and people's experiences on the ground are overtaking earlier predictions made regarding the impacts of climate change. But the solutions are all already before us. The only thing needed is political will and cooperation among people, government and industry. The survival of humanity should take precedence over profit, power or greed. But steadfast leadership and cooperation will surely get us there," Dia concluded.
DENR adopts the Philippine Reference System of 1992 in its surveying and mapping activities
By PURIFICACION S. DALOOS
January 19, 2011
TACLOBAN CITY – Secretary Ramon Paje of the Department of Environment and Natural Resources (DENR) issued a mandate to all DENR offices in the country to adopt the Philippine Reference System of 1992 (PRS 92) in all surveying and mapping activities of the DENR.
PRS 92 is a homogeneous network of geodetic control points, marked by survey monuments or mojons, established using the Global Positioning System. It was established in 1989-1992 through an Australian assisted project of the DENR. PRS 92 upgraded the old national geodetic network called Philippine Geodetic Network established by the United States Coast and Geodetic Survey in 1901 to 1946.
Pursuant to the mandates of the previous Presidents of the Philippines through Executive Order No. 45 series of 1993, as amended by EO 280 series of 2000 and E.O. No. 321 series of 2004, the PRS 92 became the standard reference system for all surveys and mapping activities in the country.
Effective January 2011, Secretary Paje ordered that all surveys, maps and plans being undertaken by the DENR from the Central down to its field offices, shall be compliant with PRS 92 as requirement for its approval.
Regional Executive Director Primitivo C. Galinato, Jr. disclosed that said order of Secretary Paje is a great help in land disposition and management. "By adopting the PRS 92 system in all surveys and mapping activities of the DENR, it will solve the problem of creating apparent overlaps and gaps between adjoining parcels of land. This will also standardize the mapping system in the country so that a particular point or space on the ground will have only one location in any official Philippine map. I just wish that succeeding mandates shall be given to other mapping and surveying agencies like the Departments of Agrarian Reform, Public Works and Highways, Agriculture, National Irrigation Administration, among others, so that we can harmonize all our convergence activities", Galinato quipped.
Regional Technical Director Ramon S. Unay of the Land Management Service of the DENR disclosed that the Land Management Service through its Field Network Survey Party is currently establishing Geodetic Control Points or "mojons" under the PRS 92 program. "These mojons are being established in the barangays and towns all over the region. These mojons serve as the standard reference points for all surveying and mapping activities. Since these are all established in the barangays and towns, we call on the cooperation of the local government units, who are adopters of these mojons, to help the DENR in advocating the significance of these mojons and enjoin their respective constituents to protect and help preserve these mojons so that it can serve its purpose", RTD Unay remarked.
These mojons have indirect impact to the constituents. Together with other components of PRS 92, successful implementation of the program help to complete and maintain the national geodetic network and integrate old surveys and maps into the network for the sustainable management and development of the country's natural resources and to establish more accurate spatial positioning for infrastructure and other activities. Generally, this will facilitate the implementation of poverty alleviation, economic development, as well as climate change mitigation programs of the government.
Missing fishermen in Eastern Samar now safely home
By NINFA B. QUIRANTE, PIA Borongan
January 19, 2011
BORONGAN, Eastern Samar – The two fishermen reported missing since Saturday are now safely home after 24 hours of being wildly tossed at sea.

Bartolome Dokoy with wife during their interview at Radyo ng Bayan DYES-Borongan. (photo by PIA Borongan)
Bartolome Dokoy Sr, 58, with helper Jerome Balios, 30, arrived home this dawn after seeking refuge in the coastlines of Gen. MacArthur, Eastern Samar.
Dokoy, known to his wife as Lome recounted his ordeal at sea via Radyo ng Bayan-DYES 'Pamilya ha Kahanginan' program anchored by Ruth Rivera this morning.
On Monday, January 17, 2011, his wife Felecitas had requested DYES to air that her husband was missing since the past Saturday, January 15, 2011 when a team of fisherfolks ventured to the tuna highway some 75 nautical miles off the Borongan coastlines.
Lome recounted that the weather was fine when they sailed from Barangay Sabang. They then, fished for sometime, but towards dusk, the seas got rough, so much so that the group decided to head home.
"But we got caught in the turbulent seas and could not see our way back," Lome told PIA.
They stayed that way trying to be afloat for several hours, Lome lost track of the time and his companions. "It was dark and I barely had time to check on my compass in my effort to control the boat." Lome said. When daylight came, he realized they were a few nautical miles off Suluan Island.
As a fisherman for years now, having started young in native Sindangan, Zamboanga del Norte, Lome has somehow memorized the coastlines. "I did not dare venture to dock in Guiuan as I am more familiar with the coastlines of Gen. MacArthur."
After almost a day of cruising, they reached Gen. MacArthur, where they sought help from some friends like gas and food.
Last night, while wife Felecitas was fervently praying for her husband's safe return, she could not believe that their relatives were rejoicing upon sighting the very boat of Lome and Jerome approaching Barangay Sabang shores.
"I am really thankful that my husband and his help are safe now," Felecitas blurted out.
"Ura-ura an ak pangadi, Lord kay ginkuha mo naman an ak Junior, ibalik gad man an ak Senior." The wife narrated. (trans: I prayed so hard then I asked the Lord that since He took my Junior, he should at least return my Senior)
Son Bartolome Jr died in 2000 on the height of typhoon Reming while he was also out fishing. "I realized that one should never panic when out there in the turbulent seas," Lome said.
"But more than his presence of mind, his decades of sea experiences and his family as inspiration to stay alive, Lome never lost grip of the Lord, his guide and this time, a mighty Saviour.