Gov. Evardone, East Samar province to join relief operations for Luzon calamity victims
By BRYAN M. AZURA
October 9, 2009
BORONGAN, Eastern Samar – Governor Ben P. Evardone is doing away with his planned birthday celebration slated this weekend but instead put in place efforts to gather funds and relief goods for distribution to flood victims in Metro Manila and other parts of Luzon due to typhoons Ondoy.
The governor said that instead of spending large sum of money for a grandstanding celebration, he is rather initiating a campaign to mobilize fund raising from individuals, government agencies and Local Government Units to help victims in Metro Manila who still need help after suffering from massive flood due to heavy rains brought about by typhoon Ondoy.
Initially, the province turned over P100,000 to Department of Social Welfare and Development through Secretary Esperanza Cabral to help in the government's effort in assisting the flood victims.
Governor Evardone said that the funds released was in response to the declaration of a state of national calamity of President Gloria Macapagal-Arroyo. Arroyo, in her declaration, ordered all departments and other government agencies concerned to implement and execute medical assistance, relief and rehabilitation work in accordance with existing operational plans and directives and orders issued in connection with the occurrence of calamities.
"I am calling all concerned to join in the effort to raise funds for our brothers and sisters in Metro Manila and other parts of Luzon," Evardone said. He stressed the importance of participating in the relief operations as many of the victims are even coming from Eastern Samar.
Evardone said that this cannot be done only by the provincial government but the relief campaign should be a concerted effort.
Municipal Mayors Javier Zacate and Jimmy Ty of Sulat and Gen. MacArthur towns respectively, readily extended support to the campaign but has not signified yet as to how much and what they are going to contribute.
In a coordinative meeting called by the governor, he suggested that all means be used including the internet social networking to gather support from individuals who are willing to help in the campaign.
Meanwhile, DYES-Radyo ng Bayan, the only AM station in the province, said it is open to provide its facility through radio programs in disseminating calls to Eastern Samareños to join the movement.
Provincial department heads have also committed some of their earning to help the victims. "We have been receiving help from them many times when our province experienced calamities, so it's just but proper to repay their kindness with kindness," Mayor Zacate said.
The governor is optimistic that the rest of local chief executives will be more than willing to extend aid to the flood victims.
In a recent update of National Disaster Coordinating Council (NDCC), a total of 805,779 families and 3,929,030 persons were directly affected in Regions 1, 2, 3, 4-A, 4-B, 5, 6, 9, 12, ARMM, CAR and NCR. Evacuees increased also to 64,375 families. Casualties have already reached more than 300 and a considerable number of people are still missing.
LRED enthusiasts from Quezon province to emulate best practices from Samar and Leyte
By NINFA B. QUIRANTE (PIA Samar)
October 8, 2009
CATBALOGAN, Samar – Local Regional Economic Development (LRED) enthusiasts from Lopez, Quezon turned up in Catbalogan on September 30 to emulate LRED practices.
The 38-delegation led by Mayor Isaias Ubano also visited Baybay, Ormoc and Isabel in Leyte from September 28-30.
In Catbalogan, Samar, the last leg of the local study mission, Raul Reyes, LRED Focal Person presented LRED's best practices.
Ms Rosita de Asis, President of Lopez Quezon Credit Cooperative Incorporation (LQCC!) said that LREDs success in Samar and Leyte intrigued the group.
"We came to witness, and perhaps learn a thing or two from our counterparts," the winsome lady representing the business group enthused.
Mayor Ubano told PIA that Lopez was chosen as a pilot municipality for LRED.
LRED was introduced by the German Technical Cooperation (GTZ) in the Visayas as a participatory planning and implementation process wherein public and private stakeholders in a locality work together to improve conditions for economic growth and employment generation.
LRED according to DTI-Samar is one of the major interventions in the Small and Medium Enterprise Development for Sustainable Employment Program (SMEDSEP), a development cooperation project between the Philippines and Germany which aims to improve the business and investment climate for SME in the Philippines.
Although Reyes proudly presented the quick wins of Catbalogan LGU in implementing LRED, he admitted that "Catbalogan is still a work in progress."
Reyes added that with a simplified business licensing process, more businesses registered giving the needed economic boost.
Stephany Tan, the city ABC President who represented Mayor Coefredo Uy attested that his father believed in the LRED process and gave full support in the implementation of the program.
"We did not only get one idea but many ideas that we can learn in financial management," Mayor Ubano said in his 'thank u' note to the host LGU.
PBA legends, stars to enliven Calbayog City's 61st charter day celebration
By NINFA B. QUIRANTE and RON RICAFORT
October 7, 2009
CATBALOGAN, Samar – PBA legends, singing superstars will enliven the socio-civic and cultural shows that will usher the 61st Calbayog Charter Day Anniversary.
The 5-day celebration will commence on October 12, 2009 with the Opening Salvo at 6:00 pm which will feature grand opening of the Fun Center, Agri-Fair, Food Booths, Beer Plaza and Tiangge-kiosks.
The night will also feature a Street Beat Party Mix with International DJ, Strakatz and Voyztag Bands.
Tinapa Foodfest will take place on October 13 and the game exhibition of PBA legends versus Calbayog Selection.
PBA stalwarst like Nelson Asaytono, Benjie Paras, Noli Locsin, Rey Evangelista, Ronnie Magsanoc, Alvin Patromonio and Allan Caidic are expected to excite Samarnons.
Meanwhile almost every night, singing superstars will treat Calbayognons to music with Aegis, May Rivera, Sabado Boys, Renz Verano and Jackstone Brothers.
Aside from the medical mission, LGU Calbayog City will award Most Outstanding Calbayognon in the newly refurbished Calbayog City sports complex.
Catarman Diocese condemns brutal killing of Fr. Lucero
By SAMMY CANDIDO (PIA Eastern Samar)
October 6, 2009
BORONGAN, Eastern Samar – The Arch Diocese of Catarman has expressed its condemnation over the brutal killing of Rev. Fr Cecillio Lucero who was ambushed in the morning of September 6.
This was heard during the 12th Samar Island Partnership for Peace and Development (SIPPAD) meeting, September 24, at the Nativity of Our Lady Major Seminary in Borongan City.
In the statement read by Sis. Lydia M. Collado, RSCG and Chairperson of Association of Northern Samar Women and Men Religions, the Diocese referred the killing as "most grievous of crimes committed against a cleric in the region, in fact it was the first act against a man of the church in the entire province and said they want it last."
Said hard statement was likewise adopted by the Assembly thru a Resolution made which also committed to award posthumously the leader priest for his efforts and involvement in the Northern Samar Peace and Development Forum (NSPDF) and SIPPAD.
In the open forum, Rev. Fr. Cyrain Cabuenas, asked for the status of Rev. Fr. Lucero's case and Police Chief Supt. Drusillo Bolodo, PNP-Region VIII said that they already have formed a Special Investigation Task Force with NBI. The officer added that it continuously investigates for possible suspects, but beg off to answer other details while the investigation is on-going. However, he appealed to everyone to help them solve the problem by encouraging witnesses to step forward.
BIR padlocks another erring business establishment in Maasin City, two others in the region
By ERNA SY GORNE
October 5, 2009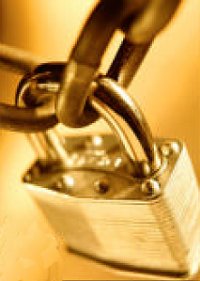 MANILA – Led by no less than Regional Director Atty Arceli Francisco of the Bureau of Internal Revenue (BIR 8) together with the employees of local BIR based in Southern Leyte headed by Revenue District Officer (RDO) Noemi Theresa Pizon, padlocked another establishment in the city in the morning of September 30.
The revenue collection agency padlocked the two-door Maasin Auto Supply establishment in Barangay Tunga-tunga as the store management and staff watched their store forcibly closed. The implementation of the agency's Oplan Kandado was also witnessed by Barangay Kagawad Nelson Supremo.
Francisco said two other business establishments located in Catarman, Northern Samar and Tacloban City were simultaneously padlocked that same day. Thus, bringing a total of 19 business establishments, whose business operations were temporarily suspended with the Oplan Kandado campaign in Eastern Visayas region, so far.
Regional Director Francisco disclosed that the closure orders were approved by the Commissioner of the Internal Revenue by the virtue of Section 115 of the National Revenue Code of 1997 due to underdeclaration of sales by more than 30%.
She further disclosed that earlier this year, a meeting was conducted among the local business establishments here to warn about the measures the agency will undertake to run after those who are underdeclaring their sales to correct their report on sales already.
On the other hand, RDO Pizon noted that some business establishment showed compliance by correcting their sales declaration as evidenced with increased tax collections in the following quarter, however, there are still others that continues to under declare their sales noted.
Pizon said that Maasin Auto Supply store will be padlocked in the next five days and until such time that the management of the auto supply is ready to settle their corrected tax with the revenue district office.
Months ago this year, the Hobies Restaurant still based in Maasin City was the first business establishment padlocked due to underdeclaration violation. Hobies Restaurant now is back to business after settling their correct tax payments with the BIR in Southern Leyte.
20th National Statistics Month Celebration Kicks-Off in Eastern Visayas
By NEIL D. LOPIDO (PIA 8)
October 5, 2009
TACLOBAN CITY – Some 50 agencies from the government sector, local government units, the academe, non-government organizations, and other stakeholders joined the October 1 kick-off activities of the 20th National Statistics Month celebration in Eastern Visayas which started with a motorcade from Tacloban City to Palo, Leyte carrying this year's theme, "Enhancing Security Sector Statistics for Good Governance, Peace and Sustainable Development."
Director Buenaventura C. Go-Soco, Jr. of the National Economic and Development Authority, chairman of the Regional Statistical Coordination Committee underscores the importance of security sector statistics during the opening program hosted by the Office of Civil Defense, held at the Robinsons Mall, Tacloban City.
Standardization and availability of security sector statistics is important for better governance and attaining peace and sustainable development, Go-Soco said.
Go-Soco informed also that generation of improved and relevant security sector statistics is vital as it would serve as basis for better plans, programs and policies that would lead to the attainment of a stable and secure environment conducive to human development.
The Philippine National Police made a data presentation on crime statistics in the region from January-August, 2009 while the Parole and Probation Administration of the Department of Justice shared their agency's profile, programs and thrusts.
Other NSM activities lined up for the month include photo exhibit, symposia, orientation seminars, trainings, essay writing contest, slogan and poster making contest, statistical contests/quiz, film showing, information and education campaign activities such as TV and radio guestings, kapihan, and hanging of NSM streamers.
The month of October of every year is celebrated as the National Statistics Month pursuant to Presidential Proclamation No. 647 aimed to promote, enhance and instill awareness and appreciation of the importance and value of statistics to the different sectors of society and to elicit the cooperation and support of the general public in upgrading the quality and standards of statistics in the country.
Barangays conduct synchronized Assembly Day on October 17
By Philippine Information Agency (PIA 8)
October 5, 2009
TACLOBAN CITY – All barangays are directed to conduct the Synchronized Barangay Assembly Day for the second semester of 2009 on October 17.
This is pursuant to Proclamation No. 342 "Declaring the last Saturday of March and the 3rd Sunday of October as the Barangay Assembly Day."
Relative thereto, Section 397(b) of the Local Government Code mandates the barangays to undertake activities such as the presentation of accomplishment and financial reports from January to June 2009; discussion on problems, issues and concerns affecting the barangay particularly on solid waste management and the use of illegal drugs and discussion on barangay citizen's Charter.
The barangay officials may undertake other activities they deem appropriate to get the interest of the residents to attend the barangay assembly, the DILG directive stated.
At least two weeks before the Barangay Assembly date, the barangay officials are mandated to prepare banners or posters to hanged or posted in at least three conspicuous places like the barangay hall, plaza or main streets, among others.
Holding the event for years now has institutionalized people's participation in barangay governance that strengthened grassroots democracy. It is also an opportunity for officials to hear and listen to the plight of their constituents and on how to collectively address issues/problems presented.
All Barangay residents from 15 years old and above even not a registered voter in the barangay but have resided in the locality for six months are enjoined to participate in the Synchronized Barangay Assembly Day.
DILG, in the same memorandum, enjoined the provincial governors, city and municipal mayors to extend assistance to the barangays in order to ensure the successful conduct of the Barangay Assemblies on October 17.
Samar is blessed, luckiest, to possess virgin forest – SIBP
By ALICE NICART (PIA Eastern Samar)
October 4, 2009
BORONGAN, Eastern Samar – With the recent onslaught of extensive flooding in big Metro Manila area and nearby provinces, Samareños in general, should be thankful of its remaining lush verdant forest.
Mr. Cris Badeo of the Samar Island Biodiversity Project (SIBP) said recently on air over DYES' "Family on Air Program" hosted by Ms. Ruth Abunda.
"Very few provinces today have this forest cover, despite man's awareness about its vitality to human survival," Badeo noted. "It is in this note, that we, at SIBP appeal to the people in the nearby communities of forest protection areas of the entire Island, to heed to the call of nature and unite to conserve and protect the remaining trees."
He added that it was Her Excellency, President Gloria Macapagal-Arroyo who saw to it that the remaining virgin forest in the Island of Samar should be declared protected, before it's late thus, Presidential Proclamation 442 and Republic Act 7586.
To recall, it has already been confirmed by authorities, that Samar's virgin forest have already been "divirginized" so to speak, that a few hectares of the forest have already been depleted of its old -growth trees.
"But such abuse should not be tolerated," Ms. Dorinda Labro, DENR Information officer stressed. Labro had consistently pressed in her media advocacy that people should now learn from past and recent painful lessons of environmental consequences brought about by man's unkind behavior to mother earth: Kaingin, illegal logging, including irresponsible waste management. Let us conserve our remaining forest, and plant more trees!" Labro's favorite punch line, would be heard anywhere she would perform her task.
As to the flooding that hit Metro Manila on September 26, due typhoon "Ondoy", Badeo said that it is already an indication of climate change, thus, the importance for people of Samar to conserve their forest and most importantly, reforest.
He also quoted the United Nations which said that the last frontier for climate change will be the Philippines, therefore, if only Samareños could preserve, rehabilitate and conserve their forests, they can contribute in minimizing climate change.
Abalone culture in Samar attracts more fisherfolks
By NINFA B. QUIRANTE (PIA Samar)
October 4, 2009
CATBALOGAN, Samar – Abalone culture in Samar is attracting fisherfolks such that the Bureau of Fisheries and Aquatic Resources (BFAR) Training Center conducted an on site training on abalone aquaculture.
The trainees had lectures at the BFAR Training Center- Samar State University (SSU), Mercedes campus, while they sailed to nearby Daram town for the on-site assessment for abalone and seaweeds culture.
Some seven Zamboanga fisherfolks have joined fisherfolks from island towns of Zumarraga, Daram and coastal towns Jiabong, Gandara.and Catbalogan and from Babatngon, Leyte.
In an interview with Director Handji Pendatun Talib, Training Center Director of the Regional Fisheries Training Center (RFTC) in Zamboanga, he said that Samar fisherfolks have a promising opportunity.
From the website seafdec-aqd, it stated that abalones are gastropod molluscs belonging to the Family Haliotidae. The genus Haliotis means "sea ear." There are about 70 species of abalone distributed worldwide. Abalones are slow-growing one-shelled gastropods which live in rocky and shallow waters near stands of algae.
Three species of abalone are in the Philippine marine waters: the donkey's ear abalone Haliotis asinina (local name - "lapas" or "sobra-sobra" in Ilonggo), H. varia (local name -"kapinan"), and H. ovina. H. asinine grow to a maximum size of 10-11 cm in shell length while H. varia and H. ovina are relatively smaller with maximum shell length of 6-8 cm.
Abalone is a luxury product, it can be exported to the U.S., Hongkong, Japan and the Middle East, added Talib.
Another seminar that Samar fisherfolks attended recently was on Responsible Fishing Technology that ran from September 27 to October 2, 2009.
The two trainings are under PGMA's poverty alleviation and food security program.
Balangiga's 108th Encounter Day centers on local development
By ALICE NICART (PIA Eastern Samar)
October 2, 2009
BORONGAN, Eastern Samar – The 108th commemoration of the only victory of the Filipinos, (history tells) during the Philippine-American war was once more observed on September 28 in Balangiga, Eastern Samar with focus on local development.
In the written message of Governor Ben Evardone, which was read by Mayor Xavier Zacate, League of Municipal Mayors President, Eastern Samar Chapter, Evardone said that while Balangiga and the Eastern Samareños celebrate the heroic acts of their forefathers, they must also pursue their idealism and live up to their expectations in establishing peace and in uplifting the living conditions of the poor. This, he said can be realized by putting up exact and appropriate infrastructure projects.
The message further read that, the Provincial Chief Executive was happy to note that, Her Excellency, President Gloria Macapagal-Arroyo committed, that before she steps down in 2010, the Borongan-Taft road rehabilitation will be finished. He also shared the President's commitment and order for fund release to construct the Maydolong-Basey road which will surely shorten the Borongan-Tacloban route and ease up most of the by-land travelers in Borongan, Maydolong and nearby towns.
The Governor likewise reported, that for Education, he has now fielded a total of 400 provincial-paid teachers to augment the quality classroom instructions particularly in far-flung barangays. He also boasted of PGMA's scholarship programs which are now being availed of by poor but deserving students at the Eastern Samar State College.
For his part, as the Day's guest of honor, Maj. Gen. Arturo Tabaquero, Commanding General of 8th Infantry Division (8ID) recalled the heroism of the Filipino guerillas, who despite their scarcity of resources and logistics they were able to wipe out the well-off American Garrison by mere humble tactics.
He further said that the sacrifices made by the guerillas, will serve as their shining example in their mandate to protect democracy.
"Masasabi ko po, isa po'ng precious learning ang Balangiga Encounter Day, at ang katatagan ng ating mga ninuno sa pagtatanggol ng bayan ay sandigan ng matatag na republika, at kami naman po sa Sandatahang Lakas, ay nagpupugay sa ating mga bayani, at ito ay magsisilbing gabay at inspirasyon naming sa aming paglilingkod sa bayan at pagbibigay proteksyon sa ating mga kababayan," the 1978 PMA Class member concluded.
Region 8 acquires 19 ports under the Arroyo Administration
By Philippine Information Agency (PIA 8)
October 1, 2009
TACLOBAN CITY – Under the administration of President Gloria Macapagal-Arroyo, the Eastern Visayas region acquired a total of 19 new ports, more than any administration has ever done.
This statement was made by Philippine Ports Authority Tacloban Manager Winfred Elizalde during the commemorative program for the National Maritime Day and National Maritime Week held on September 25 at the Eastern Visayas State University in Tacloban City.
Manager Elizalde was one of the three resource speakers during the Panel Forum on the current maritime issues and concerns, held in connection with the twin maritime celebrations, where he discussed the Role of the PPA in the development of the Shipping Industry.
Manager Elizalde said that 7 of the ports projects were under the SONA/ Strong Republic Nautical Highway Network while 12 were under the Anti-Hunger Mitigation Program.
These 19 ports is segregated by Islands, thus, 7 ports amounting to P114.35 Million for the island of Samar; 9 ports amounting to P324.61 Million for the Leyte Islands and 3 ports amounting to P121.61 Million for the island of Biliran.
This is indeed good news to the people of Region 8, Manager Elizalde said because these port projects ensure faster and more convenient delivery of basic goods and farm produce such as vegetables and livestock.
Moreover, the port projects make made more easy, economical and efficient as travel time to and from destinations as well as transportation costs are considerably reduced. These port projects will also promote domestic tourism.
Included in the SONA/ Strong Republic Nautical Highway port projects are the P75,399,487 San Ricardo Port Improvement Project located at Barangay Benit, San Ricardo, Southern Leyte;
Another SONA/Strong Republic Nautical Highway Network project, the Construction of Ro-Ro Ramp and Passenger Terminal Building in Naval Biliran and the P49,049,991 Port Expansion Project in Maripipi, Biliran.
Also included is the Port Development Project in Limasawa, Southern Leyte which amounts to P13,374,376 and the construction of Port Terminal Building also in Limasawa, amounting to P4,240,655, have been completed as of January 25, 2008.
Also included is the Reconstruction, Widening and Extension of R.C. Wharf in Maasin City, Southern Leyte which amounts to P91,340,000.
The two projects under the Strong Republic Nautical Highway Network are the Liloan Ferry Terminal Expansion Project amounting to P62,895,875 which was completed as of September 21, 2007; and the Port Improvement Project in Kawayan, Biliran with a budget of P13,940,000, which was reported to be substantially completed as of January 2008.
The 12 projects under the Anti-Hunger Mitigation Program include the Rehabilitation of Carigara Port in Carigara, Leyte amounting to P5,125,826 which was completed as of December 19, 2007; the Improvement of Almagro Port in Almagro, Samar amounting to P7,400,945 which was completed as of November 4, 2007; the Improvement of Sto. Niño Port in Sto. Niño, Samar with a budget of P8,763,492 which was completer as of October 28, 2007; the Improvement of Pasanghan Port in Pagsanghan, Samar with a budget of P6,059,901 which was completed as of October 28, 2007; and the Improvement of Ligaya Port in Ligaya, Rosario, Northern Samar with a budget of P13,628,644 which was completed as of October 4, 2007.
Also included are the Improvement of Biri Port in Biri, Northern Samar amounting to P8,144,484 which was completed as of October 4, 2007; the Port Expansion Project in Hilongos, Leyte with a budget of P91,509,653 which was completed on August 9, 2007; the Port Improvement Project (Construction of RC Pier) in San Isidro, Leyte with a budget of P29,444,366 which was completed on June 4, 2007; the Port Improvement Project (Rehabilitation of Causeway and Reclamation) with a budget of P9,897,759 which was reported to be substantially completed of January 31, 2008; and the Port Improvement Project in Padre Burgos, Southern Leyte with a budget of P11,883,074 which was reported to be substantially completed as of January 2008.
The last two port projects under the Anti-Hunger Mitigation Program are the Calbayog Port Expansion Project with a budget of P46,3030,335; and the Vinisitahan Port Development Project in Barangay Vinisitahan, San Antonio, Northern Samar with a budget of P32,646,242 which is 70 percent complete as of December 2007.
Chiz reiterates Ombudsman Gutierrez's term ends this month
By Office of Sen. Chiz Escudero
October 1, 2009
Opposition Senator Chiz Escudero yesterday reiterated that the term of Merceditas Gutierrez as Ombudsman expires this month as she is only serving the unexpired term of her predecessor, Simeon Marcelo.
Escudero, a member of the Judicial Bar Council, issued the statement after the House Committee on Justice dismissed the impeachment complaint against Gutierrez which, although was found sufficient in form, was adjudged insufficient in substance.
The 39-year old senator said Marcelo was appointed Ombudsman in October 2002 and resigned in November 2005, after which Gutierrez was as his replacement. He explained that because Marcelo served as Ombudsman for over three years, Gutierrez only has four years in office and it ends this month.
Under the Constitution, the Ombudsman and his or her deputies shall only serve for seven years without the benefit of reappointment in the same position.
"Gutierrez is not entitled to a full term of seven years, according to a 1955 Supreme Court ruling which has not been overturned. While she may have escaped impeachment, the Ombudsman might not overcome this legal impediment," Escudero said.
Citing the case of Republic v. Imperial, the Court ruled that: "When the Constitution fixes the duration of a term of office, and at the same time provides for its being filled at a fixed time occurring periodically, it necessarily follows that, a casual vacancy occurring during such term of office, necessity must arise for filling it for the unexpired term; and although the mode of filling such vacancy is prescribed by the Constitution, yet the incumbent only holds until the time arrives for filling the office in the regular mode and at the regular time prescribed by the Constitution."
He explained that Section 9 of Article XI of the Constitution provides for the appointment of the Ombudsman and his or her deputies, which includes the President choosing from a list of at least six nominees prepared by the Judicial and Bar Council, and from a list of three nominees for every vacancy thereafter.
Section 11 of the same article provides for their terms of office, which is seven years, Escudero said. It is the Office of the Ombudsman that has a fixed term of seven years and not the person occupying it, he pointed out
"The Office of the Ombudsman fits the rule enunciated by the Supreme Court in its 1955 decision," the senator said.