MGB-8 recommends suspension of all small-scale mining permits in East Samar by DENR Secretary
By Philippine Information Agency (PIA 8)
January 25, 2012
PALO, Leyte – The Mines and Geoscience Bureau of the Department of Environment and Natural Resources in Eastern Visayas has recommended for the suspension of all the small scale mining permits in Eastern Samar by DENR Secretary Ramon J. P. Paje.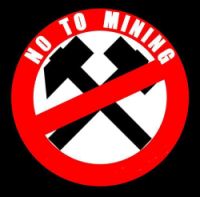 MGB Region 8 Director Roger de Dios informed that he has made the recommendation through a communication which was sent in December of 2011, addressed to MGB Director, Engr. Leo L. Jasareno, copy furnished the DENR Secretary.
Director de Dios said that it is only by suspending the small scale permits issued in Eastern Samar, that the proliferation of illegal small scale mining activities in the province will be stopped.
The MGB Director also recommended for the creation of a composite team composed of MGB 8, EMB-8, PENRO Eastern Samar, and the Provincial Government of Eastern Samar, to reassess or validate all SSMP areas for possible lifting of the suspension subject to compliance of stringent requirements like submission of work programs and rehabilitation plans, establishment of Mine Rehabilitation Fund for each permittee and creation of Municipal Monitoring Team for close monitoring of mining operations.
The recommendation was reached after a thorough monitoring and field investigation conducted by the MGB technical personnel on November 28-29, prompted by numerous complaints about the rampant illegal small-scale mining activities in the province of Eastern Samar.
Field investigations were conducted in the municipalities of Salcedo, Guiuan, General MacArthur, Llorente and Hernani, all of the province of Eastern Samar.
The general observation of the investigating team was that the SSMP holders were buying ore concentrates from illegal contractors.
Another observation is the reluctance of several concerned local government executives to be at the forefront of the campaign against illegal mining operations because it will adversely affect their bid in the coming elections. They are all, however, amenable for the suspension of mining permits to stop illegal mining in their respective areas, the investigating team reported.
It may be recalled that during the Congressional-LMP Interagency Consultations initiated by the Hon. Congressman of the Lone District of Easter Samar Ben Evardone on November 18, 2011, at Borongan City, the illegal small-scale chromite mining operations which reportedly caused great environmental damage in their respective areas, was the main concern raised by the LGU representatives. They were all amenable to putting a stop to the illegal mining activities in their localities.