Helping Yolanda-displaced indigenous people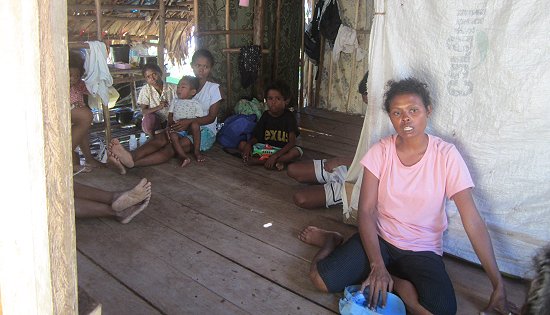 By JAZMIN BONIFACIO
July 23, 2014
ISABEL, Leyte – The National Commission on Indigenous People (NCIP) held consultations with Bajao community in Isabel, Leyte on post-Yolanda reconstruction and relocation plans.
It was learned that eight months after typhoon Yolanda struck Leyte, they are still struggling as they try to rebuild their lives, have marked with continuous displacement and rampant poverty.
To recall, Bajao people came to settle along a coastline of private land in Sitio Pasil, Barangay Marbel in Isabel, Leyte after they escaped the conflict and harsh living conditions in Mindanao in 1990's. Their sources of income in Isabel are fishing and selling used clothes in the town's market.
The Bajao people are the most disadvantaged indigenous groups, with high illiteracy and unemployment rates and low income. Traditionally, have been sea dwellers, living on narrow boats and visiting dry land only to trade fish, pearls and sea cucumbers for rice, drinking water and other staples. Although many of them were forced to adopt sedentary lifestyles, however, their unique way of life is still strongly linked to the sea as their income largely depends on fishing and free-diving, which means they inhabit the shorelines where they build houses on stilts.
According to Hazel Torrefiel of NCIP, they are trying to look into the welfare of the Bajao Tribe, after the storm, they were forbidden to rebuild their homes by the land owner and the local government for the very reason that the coastal areas or unsafe zones were initially designated as 40 meters 'no build zone' and later downgraded to 'no dwelling zones'.
It was learned that the 75 Bajao families were temporarily permitted to stay in an adjacent private land, with no legal rights and no security of tenure.
NCIP discussed proposed relocation plans with members of the Bajao community and to help relay their messages to local authorities.
"The Bajao were reluctant to move since the relocation site was too far from the coastline and the towns market where they make their living," Torrefiel said.
Torrefiel stressed that special attention should be given to indigenous people. In terms of shelter and relocation, taking into account indigenous people culture and maintains their traditional way of life.
And for the Bajao according to Torrefiel, their culture is intrinsically linked with the sea and the shoreline and disaster response measures should be sensitive to their culture, tradition and beliefs.