When peace is an elusive victim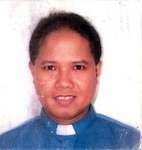 By Rev. EUTIQUIO 'Euly' B. BELIZAR, Jr., SThD
August 24, 2008
War is raging again in Mindanao. And it's being felt throughout the archipelago. The sight of people fleeing their homes on prime time television, of soldiers being hit and killed at times because of allegedly delayed rescue and reinforcement operations, of rebel attacks and military counter attacks while politicians blame one another for the pass the country has come to again – all these have made me think of whether we really are on the right side of the planet. Even here in Borongan, Eastern Samar, my hometown, we are feeling part of the impact. There are Mindanaoans, mostly fisher-folks, in some of our barangays, some of them Muslim, many more are Christian who have taken refuge in our shores, despite our obvious poverty. It's not hard to see why. "I'm running from having to run for my life," one man at our B.E.C. meeting said to me. For many in the Philippines it feels, (too) many times, like the side of the earth where we are is constantly turned away from the sun. It seems we are just moving from darkness to darkness, with no one to blame for it but ourselves. We have successfully kept our sun from dawning. Darkness has come to settle upon us like a veil. The rice and fuel crisis has scarcely left us but just as fuel prices are beginning to ease down, here comes a major government fiasco involving a Memorandum of Agreement with MILF rebels that has met intense opposition and cynical suspicions for lack of proper consultation. Rebel expectations having been raised, the negative reaction appears to have fanned violence and counter violence. We are told that lasting peace is the ultimate aim of the MOA. Time for a reality check. Peace has now become even more elusive instead, a victim in fact of the country's brand of politics.
Only when our side of the earth faces the sun again will the veil be lifted. I'm not simply talking of the sun of reason or of common sense. I'm talking of the real Sun Christians recognize as their Lord and Master. (And, may I add, we Christians shouldn't be embarrassed to talk like Christians). It's true, it would not be realistic to expect everyone, especially non-Christians, to see things from this perspective. But, again, have we Christians who make up the majority of the Philippine population faced the real Sun and allowed him to lead us through the darkness we are in? I have heard so many songs that describe the loved one as the "light". Nothing lights up more than God's love that Jesus Christ brings. No wonder he also calls himself "the light of the world. He who follows me will not walk in darkness. He will have light and life"(Jn 5:12). Don't we find here a simple explanation to why we are where we are?
As human beings we experience that life can be so "veiled" until we discover love or meaning. St. Paul in his second letter to the Corinthians, for instance, says the same thing of the experience of Israel during Old Testament times when seen in regard to his and other disciples' discovery of Jesus Christ. The Old Testament, as we know very well, tells us of so many excesses, such as of kings marrying so many wives or justifying the massacre of their enemies as part of God's providence etc. All these tell us that the old covenant looked and pointed to a more perfect stage and phase. The Old Testament is like the side of the earth not yet turned towards the sun; it is covered with a veil like the Philippines and the world of today. It is only in Jesus Christ, St. Paul reminds us, that that veil is removed and the face of God as well as his will revealed. "Up to this day", he notes, "however often they read Moses, the veil remains over their understanding. But for those who turn to the Lord, the veil will be lifted" (2 Cor 3:15-16)
When our lives face the sun who is Jesus Christ, he even makes clear to us how we are to live so as to have peace and the blessings of 'shalom'. The way is exposed by and through his gospel which teaches that, to truly live, a human being must go through a total personal transformation that begins with the heart and the interior life fired by the Spirit of God. This is in real contrast to the all-surface existence exemplified by the scribes and Pharisees of his time as well by the lifestyles the world we live in approves of today (when 'looking good' is preferred to 'being good', to paraphrase Pope Paul VI). (I notice my laptop's WORD capitalizes Pharisee every time I write it but not Jesus Christ—which makes me wonder in recognition of who its makers must be). If peace were to be decided by a scribe or a Pharisee in Mindanao or in the whole Philippines or in the entire world, he would be satisfied, for example, with people not being killed or murdered. Jesus tells us to go farther and deeper than that. "But," he emphatically declares, "I say to you, whoever gets angry with his brother will have to face trial…So if you are about to offer a gift at the altar and there remember that your brother has something against you, go at once and make peace with your brother. Then come and offer your gift" (Mt 5:22, 23-25). In high school Latin I remember translating a saying of the ancient (Christan) Romans: "Qui iracundiam vincit, magnum inimicum vincit (he who conquers anger conquers a great enemy)". But, we need ask, how do we do that precisely? For the disciple the key to the answer lies in the commandment of brotherly love which opens up three options to him: dialogue (Jesus' instructions on fraternal correction), reconciliation (the command to mend a wounded relationship before offering the altar sacrifice, and the Parable of the Prodigal Son) and forgiveness (the cry at Calvary: "Father, forgive them…"). In the Philippine context all three are under direct threat from the cycles of deceit and treachery, of violence and revenge. In effect, we only have the specter of more and more destruction of life, property and good will looming in our horizons. I say we Christians be the first to pinch ourselves from this nightmare to the words of St. Maximilian Kolbe: "Hatred is not a creative force. Only love is." When Lincoln greeted one of his enemies, some of his friends said to him: "He is your enemy. You should rather eliminate him." To that Lincoln said: "Isn't that what I do when I make him my friend?" Such a Christian advice from a politician!
Add to that my next suggestion: Let's take Lincoln's advice on what to do with out enemies, but let our prayer be that of St. Francis of Assisi: "Lord, make me an instrument of your peace. Where there is hatred, let me sow love. Where there is injury, pardon. Where there is doubt, faith. Where there's despair, hope. Where there is darkness, light. And where there is sadness, joy. O Master, grant that I may not so much seek to be consoled as to console, to be understood as to understand, to be loved as to love. For it is in giving that we receive. It is in pardoning that we are pardoned. And it is in dying that we are born to eternal life." Let every cleric or lay, every soldier or rebel, every student or teacher, every farmer or fisherman, every professional or amateur—let everyone say or hear this prayer as often as every day.
Then peace will elude us no more.
GIOS-Samar's info drive efforts to protect Samar's fishing grounds

By CHITO DELA TORRE
August 21, 2008
The GIOS-Samar Inc., a non-government organization with main office based in Catbalogan City, continues with its intensive campaign to protect Samar province's marine resources in a bid not only to help balance the world's ecosystem but also to help insure that the coastal waters will always abound with fish and other marine creatures and their food so that such fresh marine food will always be available all year round to Samarnons and so that marine-based livelihood activities will always flourish, producing income for small fishermen and other fisherfolk.
While the non-profit, non-stock community organization does not produce moneyed people from among its personnel who are self-empowered to keep the momentum of their noble campaign, it is able to keep up its varied people-oriented services and projects, quite with success, always. Using their own talents, skills and reservoir of experiences in community service and managing community-based resources, the officers and members of GIOS-Samar are able to carry out their NGO's goals and objectives. Its commendable track record for the 17 years now that it has been in operation has therefore continued to draw support from international organizations and foreign governmental institutions. Such support enables this NGO to address more fisherfolk concerns and, to some extent, it has somehow enabled some of GIOS-Samar's project beneficiaries to appreciable produce income, albeit indirectly and after a sufficient period of time spent in sustainable livelihood activities. International funding support enables GIOS-Samar to also widen is coverage area. That is why some government officials are now looking forward to work out partnership agreements with this NGO.
In my latest conversation with Gerry Malinao, chairman of GIOS-Samar who is also the Philippine's fisherfolk representative in the National Anti-Poverty Commission (NAPC) which, by the way, is one of the highly reliable government institutions relied on by President Gloria Arroyo particularly in the area of decision-making along poverty and people empowerment issues, I have learned that the GIOS-Samar also is already producing information materials that it circulates and distributes to individuals and groups of Samarnons who want to voluntarily help undertake their own community-based information dissemination campaign.
Among the latest info materials now available is a primer, entirely presented in the Samarnon language, that deals with marine resources. It is backed up with color photographs some of which depict its engagements through training fisherfolk and dialoguing with them. This material introduces the Samarnon to the ecosystem that is found in Samar's coasts and sea waters. According to the primer, the ecosystem that Samar has includes the "bakhawan" or mangrove forests, the "estuwaryo" (estuaries), "bahura" (coral) and "banwa ha dagat" (seaweeds).
A "bakhawan" refers to the "bakhaw" tree that abounds on seashores where sea waters meet. The "bakhaw" tree could easily be identified through its multiple roots that go high above the ground or seashore on survives in community with other "bakhaw" trees. The roots that go under water and penetrate its salty ground base or bottom provide a favorite habitat for fishes and crabs, among others. Removing the "bakhaw" from the seashore means removing an important ecosystem balance. Without, or with a less growth of mangrove forest, that marine life would be without food and sustenance support system and with the resulting disappearance of marine life, Samarnons will be without marine food from that site of marine life and without an important protection against natural disturbances.
I noted that Tacloban City is no longer a display and market center for "bakhaw" stems and branches that are cut to 15-20 inches in length for use as kitchen firewood. Many areas near the old supermarket in Tacloban used to be sights of piles of the firewood. Because it could sell fast, I had joined other Taclobanons in the business of selling that "bakhaw" firewood. I often bought up to 500 bundles and in less than seven days I had to buy my supply again. This stayed on until the few months after Senator Benigno "Ninoy" Aquino Jr. was shot to death on August 21 at the Manila international airport tarmac. The government had begun a massive campaign to prohibit the destruction of mangrove forests and the sale of "bakhaw" firewood. (No, I'm not hinting that the assassination of Ninoy was the way to stop human beings from destroying the "bakhawan".)
The self-determination of GIOS-Samar, I am sure, will be a way to keep Samar on its ground.
Meanwhile, let me reecho Ka Gerry Malinao's plea to all: "Ayaw gad kami pasagdi para hit tidaraon, among kabubuwason iyo gad hunahunaon" and assurance: "Natuod kami hit iyo mga sagdon, unta iyo liwat ini yana buhaton basi ha tidaraon kami may ada pa kakaunon."
A clear sample of political bias
By Philippine Information Agency (PIA 8)
August 18, 2008
"To give real service you must add something which cannot be bought or measured with money, and that is sincerity and integrity," a famous quotation goes.
The unexpected turn-around of the authors of Senate Joint Resolution No. 10 which had called for a Constituent Assembly to amend the 1987 Philippine Constitution to be able to divide the Philippine republic into 12 autonomous federal states, including Metro Manila, has been met with dismay by people who feel that afterall, there is no sincerity on the part of these Senators and that they are just toying with the welfare of the Filipino people.
Funny that when Malacañang announced its support for the Senate Joint Resolution calling for Charter change to establish a federal form of government, immediately, there was a lot of criticism coming from the Senate and some opposition saying that it can't be used by Malacañang for its hidden agenda.
For a while the Filipino people believed that the opposition has at last seen the light, but Alas, that was just wishful thinking because just as soon as the opposition opened its mouth, it immediately retracted what the mouth has spoken.
Even without the benefit of logical analysis, one would know that the issue is being tarnished with politics. One would think that the very proponents of the joint resolution are now retracting their support just because Malacañang has expressed its support for the proposal.
Who really has a hidden agenda? In fact the opposition has just bared its agenda – that it is not really after the welfare of the Filipino people and the country as a whole, it is after the head of President Gloria. It will oppose anything that the Administration will advocate.
The Arroyo administration was all set to sign a memorandum of agreement (MOA) on ancestral domain with the Moro Islamic Liberation Front (MILF) for the Muslims in the South to be able to set up their autonomous Bangsamoro Juridical Entity (BJE) which is much like the Bangsamoro state that the Senate's Joint Res. No. 10 proposes to create.
It is hoped that through mutual understanding, sincerity and goodwill, and with great wisdom and broad views, the leaders on both sides should jointly initiate new opportunities for peace, stability, cooperation and mutual benefit.
Eastern Samar LGU assumes road repair
By ALICE NICART (PIA Eastern Samar)
August 1, 2008
Now it can be told: finally, Eastern Samar's bad roads are now undergoing repair. For the ordinary citizen, it doesn't matter which office is spearheading this vital renovation for as long as basic services come quickly and unhampered and progress and development are not obstructed.
For the last two weeks or so, Governor Ben Evardone ordered to start at least filling up the "Sungkaan"-like holes that spread all over the national highways of the province, hoping that it would somehow ease up the travelers. Using a white sand they popularly call "Aras -as", the barangay volunteers began the urgent solution to the "thousand lakes" by at least filling them up which have long been dreamed of by many of us.
In a radio program in Tacloban recently, Board Member Dodoy Sabulao said they, as elected officials cannot just afford sitting down looking at the serious problem, which was why they backed up the resolution that was passed earlier by the Provincial Disaster Coordinating Council (PDCC) which authorized the Provincial Government to intervene for the improvement of the 317 kms stretch national highway.
"Our move which authorized the province's Chief Executive to effect the urgent solution was legal; it is provided in the General Welfare Code", the lawyer turned law-maker said on air over a Tacloban-based radio station.
Apparently, Sabulao's statement was premised on some negative reactions pertaining to the province's intervention on the road repair. He further claimed that it was because of necessity that they took the action.
"The road serves as the backbone and an important ingredient in moving the province forward; as elected officials we cannot just be sitting on our laurels specially in times of necessity as in the bad roads which affect largely the economic activity in our province." Sabulao added.
Very recently however, it became a public knowledge that her Excellency President Gloria Macapagal-Arroyo had released some P478M for the repair and rehabilitation of the Taft-Guiuan national highways and with the Special Allotment Release Order (SARO) now made available, probably more concrete repairs will soon be done.
Para han ngatanan nga may mag-upay an kaburot-on
A Statement by Fr. Noel C. Labendia of Isog han Samar Movement
July 24, 2008
"Nagbunga gihapon an aton gintikangan. An aton ginkabudlayan nagkaada gihapon hin kapulsanan.
An Order han Sandiganbayan pag-suspender hiton gobernador ug 4 pa nga iba, usa nga masesering naton nga kadaugan, diri la han Isog han Samar, diri la han pipira nga naugop han pareho nga hig-waos, kundi ha aton ngatanan nga Samareños, nga nag-uungara hin maupay ug tangkod nga pamunuan dinhi aton probinsya.
Upat ka tuig an lumabay tikang an Isog han Samar nagsampa han kaso ha Ombudsman, ug ha sulod hini nga panahon, an pipira ha aton nawarayan hin paglaum, an iba nagin negatibo han ira pagkita, kay an ira kasabot amo gihapon an mahitatabo – waray mahingangadtoan an kaso. An iba ha aton, katapus mapukaw ngada han 'maupay' bumalik ngadto han maraut, nagpahimo nga instrumento han kadautan nga magpadayon, nagpahugay hin salapi. Yana nga nagin positibo man an nahingadtoan han kaso, hinaut unta, makapabalik ini han aton paglaum ngan makaaghat man ha aton bumalik pagtuman ug pagsunod han maupay ngan pagsupil han maraut.
An Isog han Samar naaro han iyo guti nga pasaylo kon waray man niyo regular nga nababati hadto nga anunsyo, update o panawagan tikang mismo ha amon hiunong han kaso, tungod kay diri kami maaram kon hin-o an ungod nga naugop o diri naugop ha aton dida hini nga advocacy. An amon paghilom bisan kon kinahanglan unta magpasabot, usa nga taktika nga amon ginpili basi mas maupay an dangatan han kaso. Diri ungod an iyo nabatian nga an paghilom han Isog han Samar, usa nga pag-abandunar nira han advocacy nga ira gintikangan.
Dida han kahisampa na han kaso ha Sandiganbayan, natapos man an direkta nga obligasyon han Isog han Samar Movement. Kon mayda man sadang pasalamatan naton ngatanan tungod han maupay nga bunga hini nga kaso yana, waray lain kundi an opisina han Special Prosecutor Atty Dennis Villa-ignacio, lakip an iya mga kasagabay nga prosecutor, labi na gud hi Fiscal Jacinto Delacruz.
Ha katapusan, an advocacy naton para hin maupay nga pamunuan (good governance) diri naka-sentro dida hin pag-ubos, pagtamay ug pagraut hin mga personalidad, sugad han pahinumdom hiton ebanghelyo, "ikondenar an sala, diri an makasasala." Dida hini nga aton pagka-urusa ha huna-huna ug ungara unta an aton pirmi nga dumdom amo an kamaupay, an kamatuoran, ug an kauswagan han ngatanan.
Masesering nga nag-daug kita yana tungod kay may-ada na Order hin pagsuspender han mga nahitutungdan, kundi sadang naton mahibaro-an nga diri pa ini an penalidad han magraut nira nga buhat. An kamatuoran, nagtitikang pala an hearing proper ha korte ug huruhilaba pa nga panahon an ginkikinahanglan. Aton ginlalauman nga unta magdaug kita gihapon tubtub han pagtapus hini nga kaso ug an ungod nga may sayop malusaran han kaangayan nga patok o sentensya.
Akon ko kamo personal nga gin aaro-an hin pag-ampo ug suporta para kanda Mr. Aurelio Bardaje ug Mr. Numeriano Legaspi. Hira an duha naton nga whistle blowers o magtetestigos dida hiton agosto 4 & 5, ngan Septyembre 8 & 9. Sugad man an aton pag-ampo ug suporta iginpapahinungod liwat para han ira mga abugado nga hi Atty. Allan Mijares ug Atty. Persida Acosta.
Ha iyo ngatanan, an bendisyon han dios unta dayuday magpabilin.
Padre Noel C. Labendia
Lead-complainant
Natindog ha ngaran han Isog han Samar
If only signs can talk

By CHITO DELA TORRE
July 22, 2008
There are signs in the sky that continuous rains will be tragically coming back, according to the grapevine. Whether true or not, that is not anything to debate on. We should thank those who pass on unofficial information – meaning, perception – about these "signs", rather than condemn them. We should also thankful for these "signs". At least, they are all saying, we must all be prepared for something that we aren't used to manage well – such as the landslides and flashfloods.
There's no use arguing that there is no scientific basis for those "signs".
Even science can make a mistake. Not all its findings are entirely correct. For instance, typhoons Undang and Frank, remember? Some scientific findings are just like some decisions of the Highest Tribunal: they can be amended, altered, or rendered obsolescent, or even entirely corrected.
There's no sense arguing that the conclusion about those "signs" is illogical. Even a cause and effect theoretical application would be moot and academic.
Let's just say, the planet Earth is enmeshed in complexities many of which cannot be explained and many of whose previously acceptable explanations are debunked by a change in a complexity.
Many had said World War III was coming. Some said, many years later, it did not come. Thank you. Many said, it did come, only that it was not how it was expected to be like. Some said, however, that, when it was predicted, world leaders and small contributors to decision-making were able to avert it.
Nobody believed at first that the world is round. Nobody later on believed that there could be another planet, that there could be another universe outside the solar system where life springs from our Sun. Everybody believed a status quo – on the might of men's thinking power to manage things and events around them. And all of them were proven wrong.
Today's signs may be tell-tale, or, even enormous!
But let's not argue on that.
In a democracy, where freedom of expression is as much sacred as the right to live and survive, we need to listen what others speak of, and try to understand what others think. We should also think, at least for our own gratification. That is why we are sometimes reminded, it's never a sin to dream – whether the dream is good, or turns out to be an incubus. Hence, many believe that freedom of expression is the virtual manifestation of one's freedom to think. Every mode of expression is a vehicle for one's own thoughts.
This freedom guides us to safety, in some respect.
Many old men and those who live happily and healthily are sometimes said to have achieved such happiness and health from out of their own appreciation of certain signs. In olden times, or more specifically, when human life first sprung on Earth, humans responded or behaved "naturally" or by instinct.
When we take in abandon how others see things and events around them only the worst can happen, when it comes: we are the victims. Then we start blaming ourselves. Or, we start pointing accusing fingers at someone, or anybody. That's normal, but it's abnormal normality. This comes about often immediately after a political winner is proclaimed officially. Blames come out and are hurled at those thought to be the precursors of failures.
Never mind if no tragic rains actually come. But, by all means, do something. In so doing, you might be saving a neighbor, or your own soul. How to prepare for a heavy, continuous rains?
My gosh! Many of your neighbors or in your community may not actually know how! Will you leave them alone? You may be, then might be, on a safe level that you'd think you don't need to care for others, but you are not alone. Somehow, in the end, we will all know, Someone up there is watching and there's no escape from His watchful eyes. Those who can help others, even at an early stage of a preparation, such as for what may result from continuous rainfall, reap a reward in the end. And that's good.
WARAYA marks its 4th Year Anniversary
By ADOR L. HURTADO
July 5, 2008
Since its foundation on July 04, 2004 from a group of young idealistic volunteers whose dream helped give birth to the organization armed with the vision of a society that understands, respects and nurtures the rights of young people to sexual and reproductive health, to now with more than a hundred members reaching out majority of the municipalities and cities of the Province of Samar, it is but necessary to pay tribute to all who made Waray-Waray Youth Advocates or WARAYA not just a youth organization but a lead partner in advocating for the youth.
May we first pay tribute to our mother organization, the Family Planning Organization of the Philippines – Samar Chapter (FPOP-Samar) who trained and nurtured us to be the best in our advocacy. To all the CPMs and Council Members throughout the years who inspired us to do better, to all the clinic staffs who guided us, to all the CBVs who are our fellow community servers, and to all the FPOP family from all the different Chapters in the country who shared their expertise, knowledge and passion. We thank you.
Our sincerest gratitude to the City Government of Catbalogan headed by our City Mayor Hon. Coefredo T. Uy along with our City Vice-Mayor Hon. Manuel Van A. Torrevillas and the City Officials especially to our fellow member and officer of WARAYA Hon. Stephany U. Tan as well as the Provincial Government of Samar headed by the Provincial Governor Hon. Milagrosa T. Tan, District Representative of the 2nd District Hon. Sharee Ann T. Tan along with the Vice Governor Hon. Jesus B. Redaja and all the Provincial Board Members for their continued support to the advocacies of the organization. We may have constantly sought their support with our never-ending solicitation letters and proposals but they never closed doors on us, we could have not done things without them. We extend our gratitude to them. Tinuod gud man nga it kabataan, pwede maging kabulig hit mga programa hit gobyerno para hit kaupayan hit sosyidad!
Our special thanks to An Waray Party-list, to Party-list Representative Hon. Florencio "Bem" Noel, to Mr. Noel Montejo, Mr. Philip Jude Acidre, to all our Kuyas and Ates, and to all the volunteers and members of An Waray Party-list, an amon daku nga pasasalamat ha iyo ngatanan. An Waray Party-list has been a significant partner and played a great role in WARAYA's success and sustainability for their support to our programs as well as their commitment to the Filipino youth.
Our salutation and our appreciation to the agencies, advocates, networks, councils, and other partner organizations that respected our rights and gave us chance and the opportunities to do our work and in one way or another contributed to the success of the initiatives. Dire gud man kami nag-uusahan! With that realization, we thank them and we hope for more fruitful partnerships in the future.
We congratulate all the members, Officers, Peer Educators, Peer Counselors, Peer Facilitators and all the volunteers throughout the years who continuously share their time, talents, knowledge, commitment and passion for the young people. We may find our own places in the sun but we know, once a WARAYA would forever be a WARAYA. We may have differences and misunderstandings, which are but normal in the complexity of life, let us maintain an open mind and spirit for we are not doing these things for ourselves but for others primarily. May we have more successful and fruitful years in the coming future!
To our fellow youth, may we serve as a beacon of light as we call upon unity and solidarity for this common goal of educating, empowering and making responsible young people to be better adults in the future for which our future depends on. Burublig Kita!
RP's election as VP in UN HRC does not mean that it is doing its homework
A Press Statement by the Philippine UPR Watch
July 1, 2008
The Philippine UPR Watch is appalled at the way the Arroyo government is making a big deal of the Philippines' election as vice president of the United Nations Human Rights Council. Lest people are misled and deceived, we have it in good authority that these positions are usually filled on a rotation basis within the regional/continental groups.
This means that the Asian countries merely appointed one of its members to be vice president for a year. This year is the Philippines turn. That is why a country with a bloodstained human rights record can be accorded such administrative position on the rights body.
It does not mean that the HRC is patting the Arroyo government at the back for being "committed to the protection and promotion of human rights". It does not mean that the Philippine Government is doing its homework, plain and simple.
Hence we find it deplorable, that the government through the Department of Foreign Affairs is crowing about the government's election as though it is worthy of admiration. The government's spin doctors are at it again, just like what they did during the session of the HRC last June 2-18. The Philippine Government boasted that it is a 'rights-based' State signing UN core documents and enacting laws that supposedly protect the rights of its citizens.
But the grim reality is that the killings, disappearances and other rights violations continue with impunity. Instead of really addressing the human rights situation in the country, the Arroyo government has resorted to various forms of window dressing and lies before the international community to hide their accountabilities. But the Filipino people know for a fact that it is a complete failure in fulfilling its obligations to international rights treaties. Justice for the victims remains elusive. Only a handful of low-level perpetrators have so far been convicted.
Furthermore, the VP election would be worth bragging about if the Arroyo government would really uphold the UN processes and mechanisms. The problem is, the Philippines undermines these same process and mechanisms.
Last April, Sec. Eduardo Ermita made a mockery of the Universal Periodic Review (UPR) when he presented a report of the country's human rights record that is full of lies even hypocritically stating that "there is an open and vibrant democracy in the Philippines" and that the government is "a human rights defender".
This June, Ambassador Erlinda F. Basilio through a six-page statement uncouthly lambasted and vilified the report and recommendations of Prof. Philip Alston, Special Rapporteur on extrajudicial, summary or arbitrary executions. Moreover, towards the end of the UPR process, the Philippine government chose to ignore Alston's recommendations as well as the recommendation to invite other special procedures with regard to human rights on the country. This is the kind of Vice President that the Human rights council will have to bear.