Chiz discloses allocation of 2011 PDAF
By Office of Senator Chiz Escudero
January 18, 2012
PASAY CITY – Nearly P136 million, or about 68 percent, of Senator Francis "Chiz" Escudero's P200M Priority Development Assistance Fund (PDAF) for 2011 had been distributed equally to over 200 municipalities across the country for the improvement of their public markets.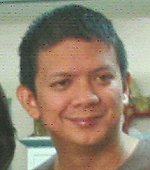 Sen. Chiz Escudero
Escudero said this was the first time he was able to provide funds under PDAF to help various municipalities since the previous administration, and promised to farm out his allocation to other local government units to finance their projects this year.
"Under the administration of former President Arroyo, I was an opposition and the PDAF allotted to me was never released. So as a senator, I cannot give anything to any of the towns, provinces or districts then. Now that my budget has been released, what I do is I give funds to every municipality for the improvement of their public markets," Escudero said.
In the spirit of transparency, Escudero also detailed the allocation of his PDAF, which was distributed to several regions to finance construction and repair of school buildings, improvement and rehabilitation of state universities, concreting and road repair, completion of a multi-purpose center and rehabilitation of a municipal hall, improvement of peripheral canals, and construction of river control projects, among others.
According to Escudero, each municipality of Region 3 (Central Luzon), Region 4 (Mimaropa), Region 11 (Davao Region) and Region 9 (Zamboanga Peninsula) received P500,000 to improve their public markets.
Central Luzon was granted the biggest release of funds among the regions, receiving a total of P43.5 million for various projects in 87 municipalities of the provinces of Bataan, Nueva Ecija and Tarlac.
Escudero also gave Region 4B some P35.5 million for the benefit of all 71 municipalities of the provinces of Marinduque, Occidental Mindoro, Oriental Mindoro, Palawan and Romblon.
Another P35.5 million of the senators' development assistance funds was distributed equally to 71 municipalities of the provinces of Zamboanga del Norte, Zamboanga del Sur and Zamboanga Sibugay
In Region 11, all 42 municipalities of the provinces of Compostela Valley, Davao del Norte, Davao del Sur and Davao Oriental equally shared P21 million in PDAF.
About P13.5 million was given to 80 barangays in Cebu City for the purchase of eight-seater passenger-type Isuzu multi-cabs, a project which will be implemented by the Department of the Interior and Local Government in its Region 7 office. At the same time, Escudero provided P1 million in financial assistance to the Cebu City Task Force on Street Children.
Educational institutions likewise received P19.5 million, among them the Polytechnic University of the Philippines, P5 million for the construction, repair, rehabilitation and improvement of its various buildings; the University of Southeastern Philippines in Davao City, P5 million for the completion of a sports and cultural multi-purpose building; and Tacurong City Pilot Elementary School in Sultan Kudarat, P5 million for the construction of a cultural and sports center.
He gave P2 million for the construction of a school building of the Southern Luzon State University in Catanauan, Quezon; P2 million for the construction of a school building of the Kolehiyo ng Pantukan in Pantukan, Compostela Valley; and P500,000 for the improvement of classrooms of the Philippine National Police Academy in Silang, Cavite.
Other projects that received a P5-million allotment each were for the construction of Cabanatuan City-Gen. M. Natividad Road in Nueva Ecija and the construction of the dairy multi-purpose building in Laoac, Pangasinan.
For the improvement of roads and canals, Escudero gave P4 million for the construction of the Laoag-Vintar Road in Ilocos Norte, and P3 million each for the construction of farm-to-market roads in Barangays San Antonio, San Jose and San Antonio in Sto. Tomas, Pangasinan; improvement of peripheral canals in Dagat-dagatan Area in Caloocan City; and the construction of River Control Project in Barangay Burabud II, Gandara, Samar.
To complete the Muslim Youth Multi-Purpose Center in Marawi City, the senator provided P2.5 million, and P2 million each for the construction, repair and rehabilitation of the Municipal Hall of Barotac Nuevo, Iloilo and the concreting of the main road with canal in Barangay Irisan, Baguio City.
Another P1 million was allocated for the construction of the Pampano farm-to-market road in Mangatarem, Pangsinan, completing the P200 million maximum PDAF earmarked for the senator.
"My PDAF is transparent, equally distributed and downloaded to local government units. We are trying to avoid issues of favoring the region or province where I belong or allegations of pocketing funds that are supposed to be for the people," Escudero said.