SP moves for schools' involvement in environmental education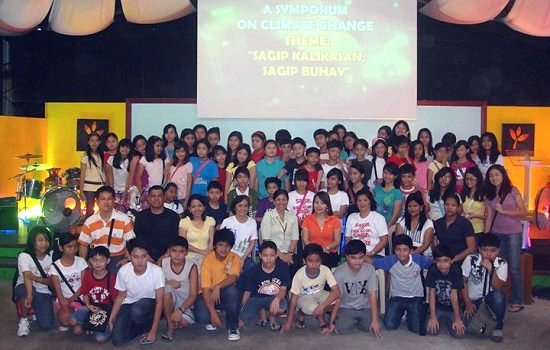 By LAIMINH S. MABULAY & ADOR L. HURTADO
April 10, 2011
CATBALOGAN CITY Ė The Sangguniang Panlungsod recently passed a resolution urging the Department of Education to take the lead in conducting school-based Information, Education and Communication campaigns about Ecological Solid Waste Management.
The resolution, which was passed through the motion of City Councilor Stephany Uy-Tan last March 30, 2011, urged the Department of Education-Samar through Schools Division Superintendent Dr. Alfredo D. Dacuro to include Ecological Solid Waste Management discussions in the school curricula and take the lead in the Information, Education and Communication campaign by reactivating the Youth for Environment in School Organization (YES-O).
It was in September 01, 2003 when DepEd Order No. 72 series of 2003 was first issued ordering the establishment of the Youth for Environment in Schools Organization (YES-O) in every public and private elementary and secondary schools. This move by the SP gets legal backing from RA 9512 or the "National Environmental Awareness and Education Act of 2008", explicitly mandates the Department of Education to conduct environmental awareness campaigns, programs and projects.
Although the resolution has yet to be personally handed over by Councilor Uy-Tan to Dr. Alfredo D. Dacuro, the City Government of Catbalogan believes that environmental preservation and solid waste management concerns must be dealt with on various fronts and that educating young students on these through activities like a regular ten (10) minute discussion in science subjects, trainings, symposia and others can be an effective strategy.
If reactivated, environmental awareness campaigns would be very much similar to the ones conducted by the Catbalogan I District Elementary School last March 25, 2011 at the New Life Christian Center. Under the theme, "Sagip Kalikasan, Sagip Buhay", Catbalogan I conducted a symposium on climate change along with a video presentation and was participated in by nearly a hundred students from the said school's Special Education Class. The activity was conducted in cooperation with the City Government and the Department of Environment and Natural Resources.
In behalf of the City Mayor Coefredo T. Uy, City Councilor and City Council Committee on Environment and Natural Resources Chair Stephany Uy-Tan urged her student audiences to do their own part in protecting the environment. "We need to protect our environment because we only have one earth. Not for ourselves but for our children and their future", she said. The highlight of the event was the lecture given by DENR Forester Mr. Baldomero Nunez who gave a comprehensive discussion on environmental preservation and protection. At the end of the event, pupils from Catbalogan I were informed and motivated on the immediate need to protect and preserve our environment.